---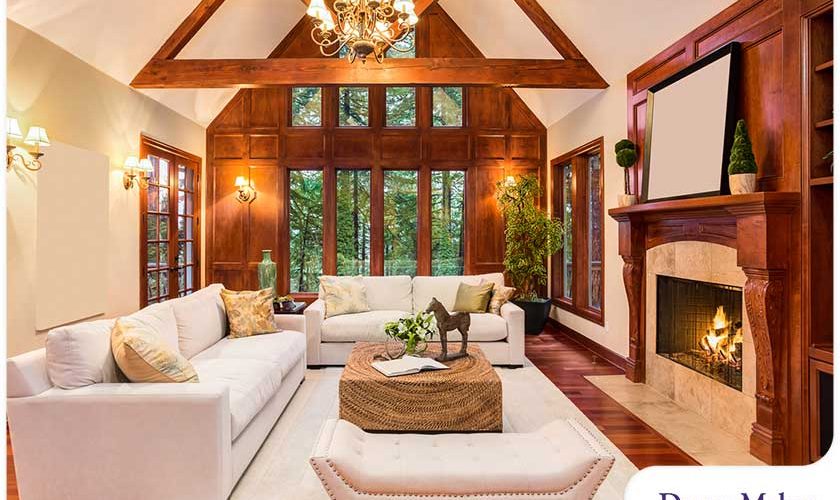 ---
Every room in your home should be lovely, functional, and comfortable. However, you should pay special attention to your living room. Like the kitchen, the living room has a social element to it. Both family and friends gravitate toward this space – plus, it's the room where you receive guests you want to impress. Luckily, creating a well-designed living room can be simple. DreamMaker Bath & Kitchen of Ogden, the premier home remodeler in the area, shares some of the features it should have.
Comfortable, Perfectly Sized Furniture
The furniture takes up the largest space in your living room, and the first thing people notice when they walk into the room. Living room furniture is available in a dizzying array of styles and configurations. Before focusing on the aesthetics, make sure the furniture is scaled right to your living room. You don't want your guests stubbing their toe on the way to the sofa, do you? Since you'll be spending a great deal of time in this space, choose furniture that you're sure is comfortable, as well.
Balanced Decor
Just how a standard bathroom should have a toilet, sink, and tub, the living room essentials are a sofa, coffee table, and accent chair (usually a recliner or chaise lounge). That's pretty much it. Once these essentials figured out, the rest of the decor – accent pillows, rug, entertainment unit, wall art, lighting fixtures – will follow. The general rule to base the interior palette of your living room on the furniture you choose. You can use the same hues for harmony or to create a balanced yet interesting contrast. A reliable home renovator like DreamMaker Bath & Kitchen of Ogden should be able to help you with this aspect of the project.
Effective Lighting Design
Is it actually a living room if half the room remains in shadow? You can make the space warmer, friendlier, and more open by increasing its access to natural light. Adding a window or two, or having a skylight installed, won't be amiss. Just make sure those windows are looking out into a pretty view – not the side of your neighbor's garage. You should also think about light control. Consider putting drapes on west or east-facing windows to prevent glare. As for nighttime illumination, a chandelier for ambient lighting, along with a couple of wall sconces, should do. Make sure these come with dimmers so you can set a relaxing or romantic vibe when you need to.
Quality Interior Remodeling Service in Weber County
The only "trusted home remodeler near me" you can count on for exceptional design solutions is DreamMaker Bath & Kitchen of Ogden. We proudly serve the areas in and around North Ogden, Plain City, West Point, West Haven, Pleasant View, and Farr West, UT. Start updating your home interiors by calling us at (801) 614-7263 or filling out this contact form. If you'd rather see what we can offer firsthand, visit our design center which is open Monday through Friday.