---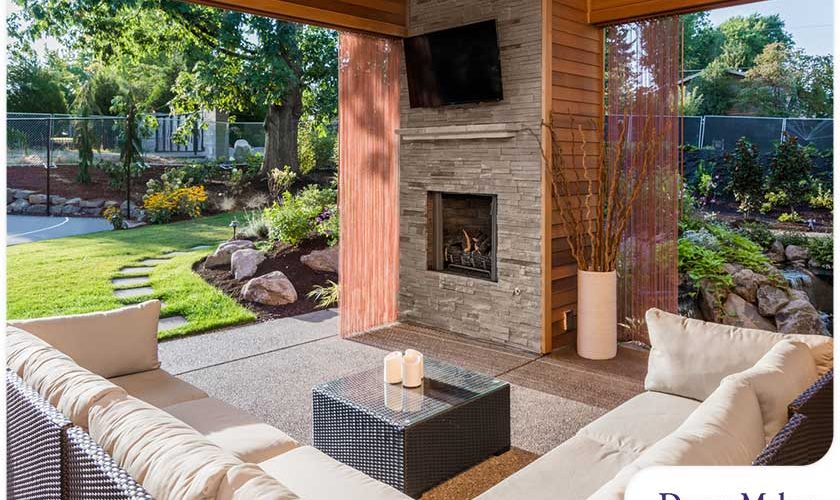 ---
Now that it's warm enough to spend time outdoors, you can make viewing films even more fun when you do it outside. Here are tips on planning the ultimate outdoor home theater from a trusted remodeling company.
What to Include in Your Outdoor Theater
Projector
When buying a projector for outdoor use, choose one with a built-in MHL feature to avoid having too many wires. Invest in a projector with 2,000 lumens or more and an HDMI connection. Make sure that your projector has an HD or 4K resolution for sharper viewing.
Screen
You can hang a sheet on one side of your home, but it can move and ripple as you're watching movies. Instead, choose a screen that you can quickly set up and which stays in place even when it's windy outside. There are screens that you can inflate and others you can roll up. Consult an experienced home renovation expert if you're unsure which product to purchase.
Sound System
If your projector doesn't have built-in speakers, you can use portable outdoor speakers. Place speakers in front of the audience and at their back. Doing so will create the same effect as a surround sound system. Skip upward-firing speakers because there's nothing for the sound to reflect off of.
Video Source
You'll need a laptop and a steady internet connection if you're projecting films from online streaming platforms like Netflix and Hulu. A Blu-ray player is necessary if watching through Blu-ray or 4K discs.
Let's Start a Conversation!
From the design to the installation of your outdoor home theater, you can count on DreamMaker Bath & Kitchen of Ogden. Our team of experts is ready to help with your next home remodel. Call us at (801) 614-7263 or fill out our contact form to schedule a consultation. We serve homeowners in Plain City, West Point, West Haven, Farr West, Eden and nearby communities.