---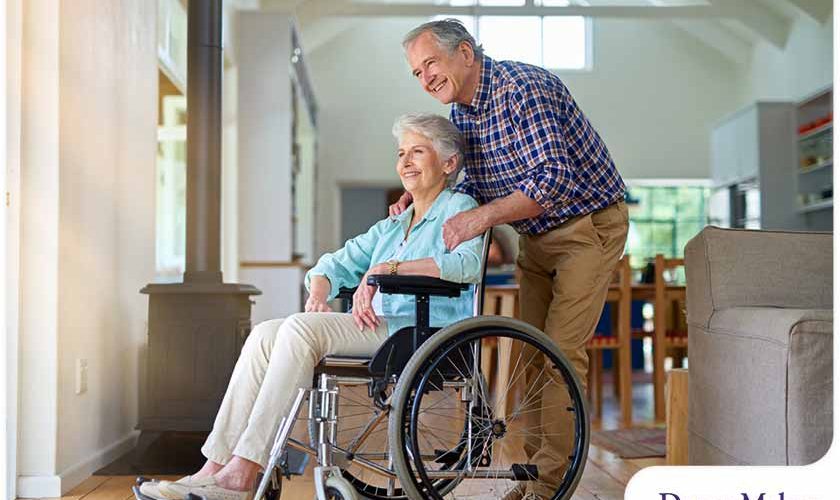 ---
One of the best ways to avoid slip-and-fall accidents in the home is to select a safe flooring material. The ideal flooring is slip-resistant while also being easy to walk on. Also, you want to choose an option that is cost-effective and easy to maintain. Skilled remodeling contractors can help you make the best and safest choice for yourself and your loved ones.
Here are some of the best flooring materials to consider when it comes to safety and mobility remodeling.
Cork
Cork features a smooth, washable surface while still giving some cushion underfoot. It is not as loud as harder materials but still has good thermal insulation capabilities. When properly maintained, cork is quite easy to clean with regular sweeping or vacuuming. It has a sealant applied to its surface that prevents stains from soaking into the porous material.
Carpet
Carpeting feels nice on the feet and offers good protection against fall injuries. To improve the safety and comfort of carpeting, install a quality carpet pad. Carpeting does not absorb heat or cold, like some hard flooring options. Because it absorbs sound, it barely produces any sound when walked on.
Linoleum
Another flooring option to consider for your home remodeling project is linoleum. Vinyl flooring may have taken over in recent years, but linoleum is growing more popular because of its sustainability. It is an eco-friendly option because it is made from natural plant materials. Linoleum is easy to clean and offers superior resistance to water and staining, making it a good option for kitchens and bathrooms. Because it has a flat, smooth surface and is installed directly over subflooring, it's ideal for wheelchair and walker users.
Vinyl
Water cannot penetrate high-quality vinyl flooring. It's one of today's most cost-effective options, and is known for its relatively hard, smooth surface. Vinyl flooring is easy to walk on, but it is not as cold and hard as tile. You should consider sheet vinyl in your kitchen and bathroom because it has little to no seams.
Work With the Pros
At DreamMaker Bath & Kitchen of Ogden, we are dedicated to creating safe and functional spaces in your home. You can rely on our skilled team for your kitchen, bathroom or closet remodel. Give us a call at (801) 436-8886 or fill out our contact form to start a conversation with our design experts. We serve homeowners in Morgan, South Weber, Mountain Green, Ogden and nearby areas.