---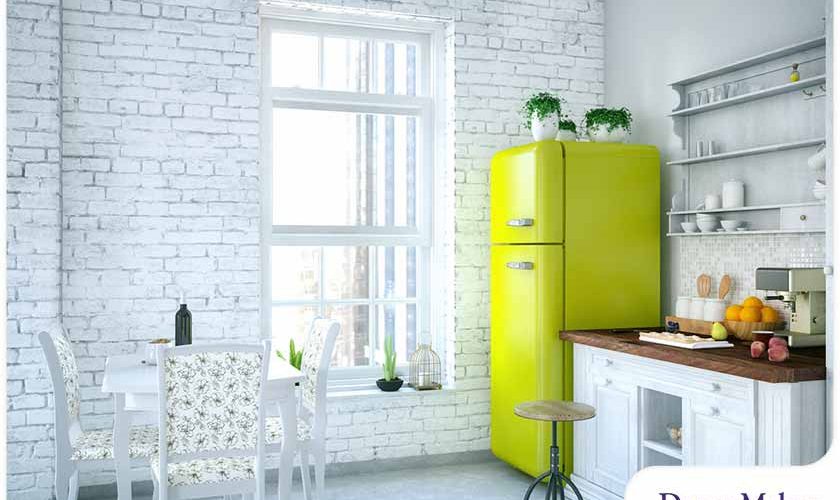 ---
If your space is feeling outdated or your family's needs are changing, it may be time for a kitchen remodel. The right design will improve the room's aesthetic appeal, functionality and convenience. Many homeowners are choosing to go retro with the style of their kitchen.
Keep on reading to discover some of the biggest retro kitchen trends that have made a comeback in the last few years.
Smaller Kitchens
More people are choosing a smaller and separate space for their kitchen. Not everyone has the space for an open floor plan, and that is why some are leaning toward small kitchens. Fortunately, retro styles look great in tighter spaces. You can make the most of your small space by adding some bright hues and metals.
Pastel Palettes
A lot of younger homeowners are going for gentle hues, such as mint and lighter shades of blue. To make sure your kitchen doesn't look outdated, avoid using wood cabinetry and choose a modern countertop material. The right combination of modern and vintage elements will make your kitchen stand out. As one of the area's leading kitchen remodeling contractors, you can count on DreamMaker Bath & Kitchen to help you make the best decisions for your space.
Vintage Appliances
Retro-style appliances have made a huge comeback in the last few years. They may look vintage, but they are just as cutting-edge as today's modern appliances. These appliances suit other home styles as well, such as beach cottage, cabin and mid-century modern. If pastel-colored appliances are not your thing, many manufacturers offer white models.
Dining Nooks
Another popular feature that is back in many homes is the dining nook. These dining areas are commonly used in open kitchen layouts where people still want a seating space. The built-in benches give the space more character while preventing it from looking too cluttered with multiple chairs.
Wallpaper
Some wallpaper patterns can make your kitchen look dated but today, there are many fresh and modern options available including geometric patterns, botanicals, metallics and more. These patterns can be used on an accent wall for added appeal and dimension.
Let's Start a Conversation!
At DreamMaker Bath & Kitchen of Ogden, we're here to help you make the best choices for your home. We specialize in bathroom and kitchen renovations. Give us a call at (801) 436-8886 or fill out our contact form to start a conversation with our design experts! We serve homeowners in West Point, Plain City, Farr West, Ogden and nearby areas.