---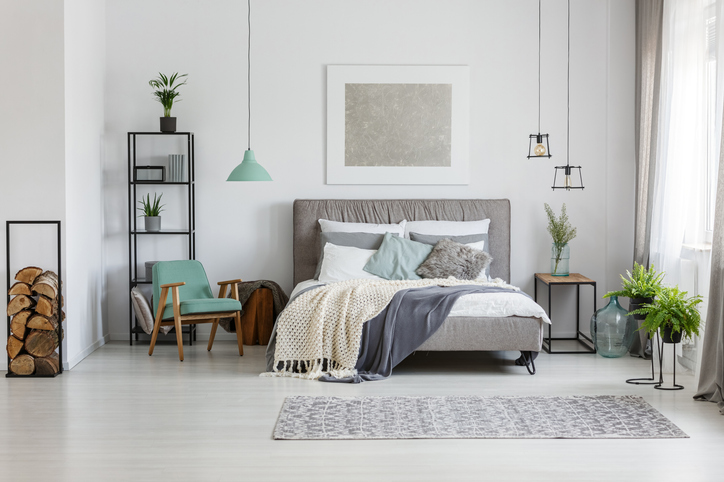 ---
Many people struggle to get enough sleep every night. This is due to a number of factors, but one of the easiest variables to control is the bedroom environment. At the heart of it, if you want to sleep better, your bedroom has to be conducive to sleep, and that includes using the right colors. 
To help you, here are some of the best bedroom paint colors you can consider to encourage restful sleep. 
Grays & Blues

– Light grays and blues help you wind down at night by imparting a relaxing, restful vibe. You can use patterns, but solids are most conducive to a good night's sleep.

Lavender

– You may have already heard of using the aroma of lavender as a sleep aid, but go beyond the flower and you'll find a color that can be just as helpful.

Interior

remodeling contractors

recommend adding pale yellow to the palette to give your bedroom some added warmth.

White

– The clean, minimal aesthetic of an all-white room can help you wind down more easily. Use accessories to add pops of color here and there, but ultimately stay neutral to always have that feeling of calm in the room.
Design Your Dream Bedroom With DreamMaker
At DreamMaker Bath & Kitchen of East Georgia, our team of experts take the time to understand your needs. Our designers would be happy to recommend the right colors for your bedroom or any room in your home, helping you to make the most of your home renovation project. To learn more about what we can do for you, simply give us a call at (478) 268-4206. We serve Swainsboro, Dublin, Statesboro, Vidalia, and Metter, GA, and the surrounding communities.
If you live in Swainsboro, Dublin, Statesboro, Vidalia, or Metter and are interested in learning more about remodeling your kitchen or bathroom, don't hesitate to contact the DreamMaker Bath and Kitchen of East Georgia team.