---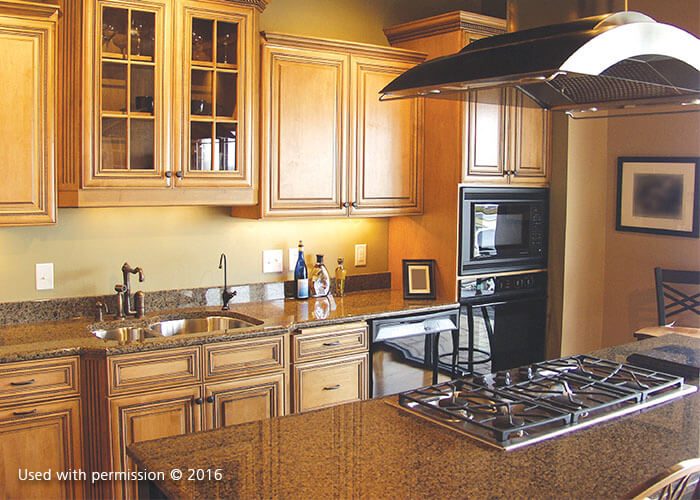 ---
It's not always easy to deal with aging but it's something you can prepare for, especially where home accessibility is involved. Even small adjustments, when done right, can greatly improve safety and mobility, giving many individuals more independence to enjoy everyday life.
If you're considering a kitchen remodeling project with the aim of boosting accessibility, here's what you should keep in mind.
Countertops

– For seated use, it is recommended that countertops be lowered two inches from the standard height. To cater to individual needs, countertops may also be installed at varying heights.

Cooktops

– It's best to separate cooktops and ovens for easier use and to free up space underneath for legroom. To improve access and prevent stove-related injuries at the same time, opt for an induction burner with front controls. 

Refrigerators

– Models with pull-out bottom freezers are ideal, but side-by-side models will also work. Refrigerators should be easy to use, with controls located low enough to be reached by anyone in a seated position.

Layouts

– A simple, uncluttered kitchen design is best. The goal should be a kitchen where the basics are not taken for granted, allowing any individual to perform meal prep tasks, cooking and clean up. Structural modifications might have to be done but individual abilities should also be taken into consideration to come up with the most comfortable kitchen layout possible.
Let's Start a Conversation!
As a team of bath and kitchen renovation experts, DreamMaker Bath & Kitchen of East Georgia is committed to building a home that works for you and your loved ones. To learn more about what we can do for you, simply give us a call at (478) 268-4206. We serve Swainsboro, Dublin, Statesboro, Vidalia, and Metter, GA, and the surrounding communities.
If you live in Swainsboro, Dublin, Statesboro, Vidalia, or Metter and are interested in learning more about remodeling your kitchen or bathroom, don't hesitate to contact the DreamMaker Bath and Kitchen of East Georgia team.