---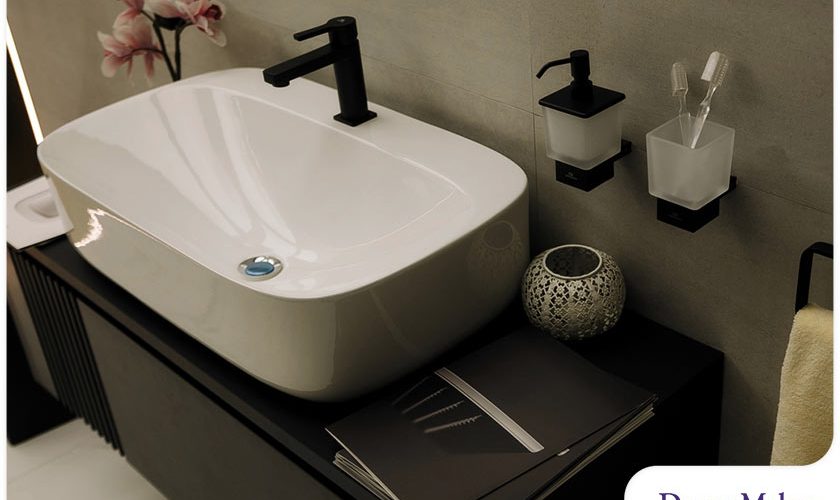 ---
Some homeowners simply go with the most aesthetically pleasing option when choosing home features. However, when it comes to your bathroom sink, form and function should be equally prioritized. Read on to get tips on finding the perfect sink for your bathroom!
Things to Consider Before Buying a Bathroom Sink
Start by browsing stores and the internet for sinks that might be ideal for you and your family. Your bathroom contractor will advise you to think of the design you want, the size of the space and who will frequently use the fixture.
Size
Before choosing a new sink, consider where you'll install it and how big or small the space is. Remember that the most stylish sink isn't necessarily the best choice, especially if it doesn't fit in the designated area or match your bathroom design.
Installation Types
A dependable bathroom remodeler will remind you that your selections are mainly limited by your budget and the size of your bathroom. Here are some popular types of sinks that you might want to consider:
Top-mount sink – This type of sink is designed to sit on the counter. It is best known for its easy installation and many shapes, sizes, finishes and faucet configurations.
Undermount sink – It has a rim that attaches to the counter's bottom, producing a seamless look. It can be more expensive than standard sinks.
Pedestal sink – This is an ideal option if you need a simple wall-mounted sink or you prefer a traditional look. It is also suitable for powder rooms.
Style
Below are some options that will match different styles, from traditional to modern.
Traditional Sinks – Their architectural and practical style provides a timeless silhouette that complements formal or classic bathrooms.
Modern Sinks – Smooth, straight edges and rounded, simple bowl forms are ideal for a contemporary design.
Antique Sinks – Curved and ornate, these sinks frequently include hand-etched or painted components and ornamental features.
Cost
The prices of bathroom sinks vary depending on certain factors. When preparing a budget for a new bathroom sink, make sure that all important considerations are taken into account.
Let's Start a Conversation!
If you're looking for a "bathroom contractor near me", you can count on DreamMaker Bath & Kitchen of Beaverton to provide you with professional services and excellent craftsmanship. Rest assured that our team will take the time to listen to your needs and ensure you're fully satisfied with the results of your project. To get started, call us today at (503) 214-2167 or complete our online form!