---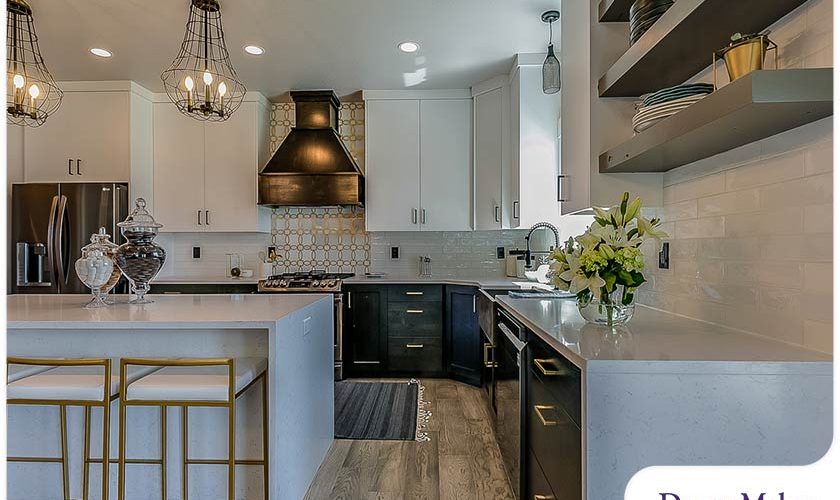 ---
As the heart of your home, your kitchen must be functional, stylish and versatile. Fortunately, there is a design approach that seamlessly blends all these qualities: the mid-century modern style. Mid-century modern style rose to popularity in the 1940s. Considered timeless, it is chosen by homeowners because it allows more creative freedom than traditional style.
In this post, kitchen remodeler DreamMaker Bath & Kitchen of Beaverton discusses the essential elements of a mid-century modern kitchen.
Important Elements
Color
The color palette for a mid-century modern kitchen usually includes browns, oranges and yellows. These earth tones, whether they're used with other hues or as a monochromatic look, emphasize the handcrafted characteristics of the mid-century modern design. While this type of color scheme may seem too muted, it's still possible to create a stunning look with the right color combinations.
Natural Illumination
Mid-century modern kitchens are often focused around a window or skylight. However, remember that you're not required to overhaul your space just to have some light in your kitchen. Most likely, your kitchen contractor will suggest opening your windows during the brightest time of the day to benefit from natural lighting. You may also consider installing under-cabinet lighting strips to add warmth and light to your kitchen.
Geometric Tiles
Geometric tiles are standard in mid-century modern kitchens. You can also utilize neutral colors in brick-lay patterns for a consistent yet subtle appearance. Handmade tiles give an artisan and organic appeal. Hexagon tiles with beveled edges are a good choice too.
Textures of Wood
When used on the ceiling and walls, wood textures add natural appeal to the space. When it is mixed with other materials, wood complements the entirety of the room and adds warmth to your kitchen.
Appliances
Stainless steel appliances are not a must in mid-century modern kitchens. Instead, appliances in bright or pastel colors are often chosen to create a nostalgic feel. A sunny yellow or cherry red refrigerator, for example, can be a focal point of the kitchen.
Let's Start a Conversation!
There's no need to search for a "contractor near me" for your next project — you can rely on DreamMaker Bath & Kitchen of Beaverton to handle any kitchen upgrade. With our experienced and professional team, you can rest assured that your remodel will be everything you imagined! Get in touch with our design professionals today by calling (503) 214-2167, or complete our online form to schedule an appointment.