---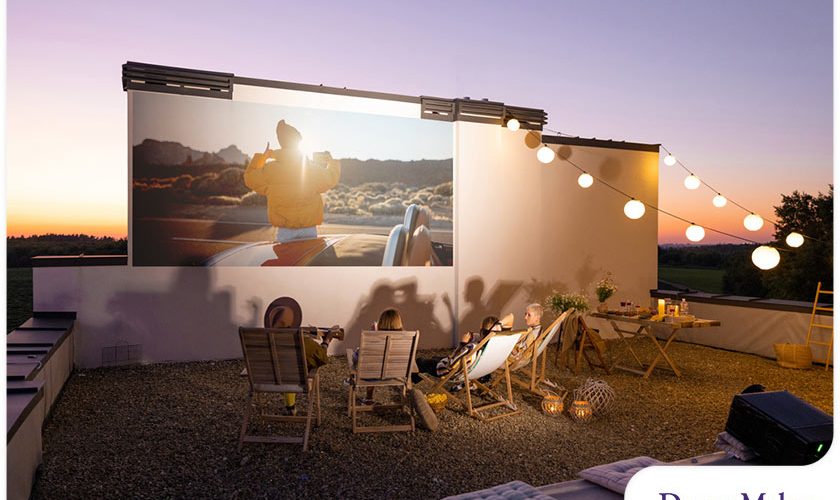 ---
Maximize your outdoor space by using the area to host get-togethers or other fun activities. If you want to enjoy an evening at the movies, why not set up an outdoor theater in the comfort of your home? After all, movie nights at home are safer, more convenient and more affordable too. Fortunately, there are multiple ways to build a theater in your backyard. Here are some tips from a trusted home renovation expert.
What You Need to Know
To fully enjoy watching movies, sports and TV shows on your patio or deck, you'll need to invest in an outdoor TV. Most outdoor TVs contain anti-glare technology, which allows them to display high-contrast images even in direct sunlight. However, professional-grade projectors that can endure harsh sunlight haven't yet been developed. For this reason, it's best to schedule your film viewing at night when it's dark.
Essential Features of an Outdoor Theater
Video Source
Remember that a stable internet connection is necessary if you will be watching from a streaming platform. Consider placing your router near your outdoor theater to improve connection. Alternatively, you can use a Blu-ray player for Blu-ray and 4K discs.
Projector
A projector with at least 2,000 lumens and an HDMI connection is a must. Even interior remodeling experts say these specs are ideal for outdoor home theaters. Additionally, choose a product with built-in MHL functionality to keep wires at a minimum.
Screen
Draping a sheet across one wall of your house can be an option. However, the wind might cause the sheet to shift and ripple, distorting your display. A better option would be an inflatable screen that is easy to install and remove.
Sound System
If your outdoor home theater doesn't have a built-in audio system, you can get portable outdoor speakers. Place the speakers in front of the viewers and behind the seats to mimic the effect of a surround sound system.
Let's Start a Conversation!
Choose DreamMaker Bath & Kitchen of Beaverton, a trusted home remodel expert, to make your dream outdoor theater happen! Tell us more about your project ideas by calling us at (503) 214-2167 or filling out our contact form.