---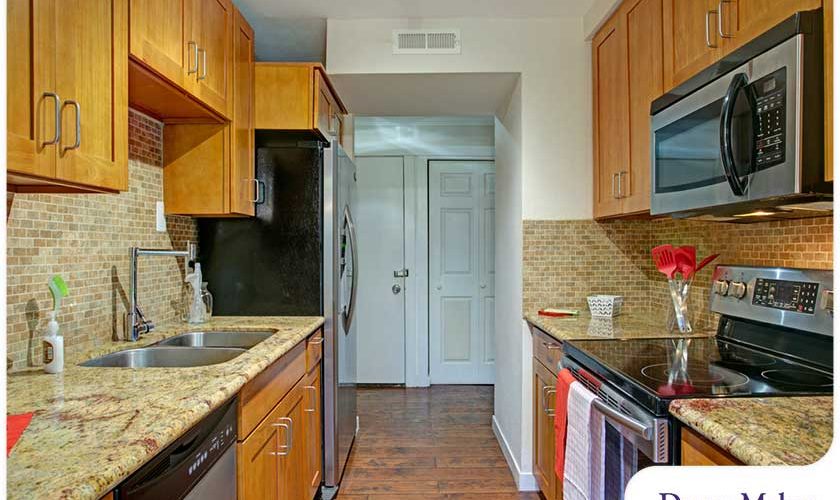 ---
The galley kitchen isn't every homeowner's go-to layout when designing a dream kitchen, nor does it work for every home style. In today's post, local home remodel company DreamMaker Bath & Kitchen of Aiken takes a look at the galley kitchen and why it might be a great fit for your home.

What Is a Galley Kitchen?

Galley kitchens derive their name from galleys, or the area of a ship, train or aircraft that functions as the kitchen. A typical galley kitchen consists of two parallel runs of equipment separated by an aisle or corridor, which makes for a simple floor plan. There may be any combination of equipment—sink, countertop, refrigeration, storage—and it won't have a kitchen island or a banquette.

Advantages of a Galley Kitchen

A galley kitchen is best for homes that require efficient use of space. Many people are under the impression that galley kitchens are narrow; they don't have to be. A galley kitchen can have a wide-enough floor space that it can double as an access hall to another room or a patio door without crowding. Placement of essential components such as plumbing, gas and electrical lines also tends to be simpler than a typical kitchen remodel.

Things to Consider

The following are some of the things you should consider when planning a galley kitchen.

Stick with the basics. Galley kitchens are utilitarian by design, which means additions such as kitchen islands and breakfast bars will look out of place. Design should focus on essentials such as storage and work areas. If you must have a kitchen island, a mobile island may be a good compromise.
A smaller sink is better. A large farmhouse sink would be difficult to fit in a galley kitchen. Look for a small sink or, at least, an undermount one to maximize countertop space.
Explore space-saving ideas. The relatively small space afforded by a galley kitchen is an opportunity to explore space-saving ideas. Extend the kitchen cabinets vertically to make the most out of your kitchen wall space. Custom pull-out shelves can make use of corners and narrow spaces.
Think about aisle width. As we described above, galley kitchens have a very simple floor plan. It helps to think of the aisle is its backbone. You won't want to compromise kitchen aisle width, otherwise it can restrict movement between work areas. Also, if you or anyone in your household has mobility needs, you will want to make sure that the aisle is wide enough to allow free movement.
Let's Start a Conversation!
DreamMaker Bath & Kitchen of Aiken offers a wide range of professional remodeling services, including kitchen renovation. To get started with a no-obligation consultation, call us at (803) 335-1758 or contact us online! We serve homeowners in North Augusta and Graniteville, as well as the surrounding communities.