The DreamMaker Aiken Team
With a dedication to superior craftsmanship and ethical excellence, our team of specialists deliver a design that meets your specific needs, while communicating consistently throughout the entire remodeling process. You can feel secure that your project will be completed in the most efficient manner possible with minimal disruption to your life. Plus, our foundation in honest, ethical business practices makes us the professionals you can trust to give you the home you've always wanted.
Keep scrolling to meet the team.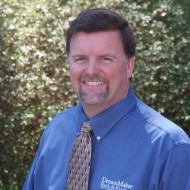 J.D. Norris
It all started in June 1990. I had been working for my father-in-law's remodeling business in the late '80s. After he retired from the business and it shut down in Georgia, I opened a full-service remodeling company under the name of J.D. Norris Construction Co. Three years later, I incorporated it, which added the Inc. on the name. I officially opened our DreamMaker location in April 2008. I am excited to be DreamMaker Bath & Kitchen of Aiken, serving the areas of North Augusta, Graniteville, New Ellenton, and of course, Aiken. We have recently acquired licensing in Georgia and now serve Richmond and Columbia county.