---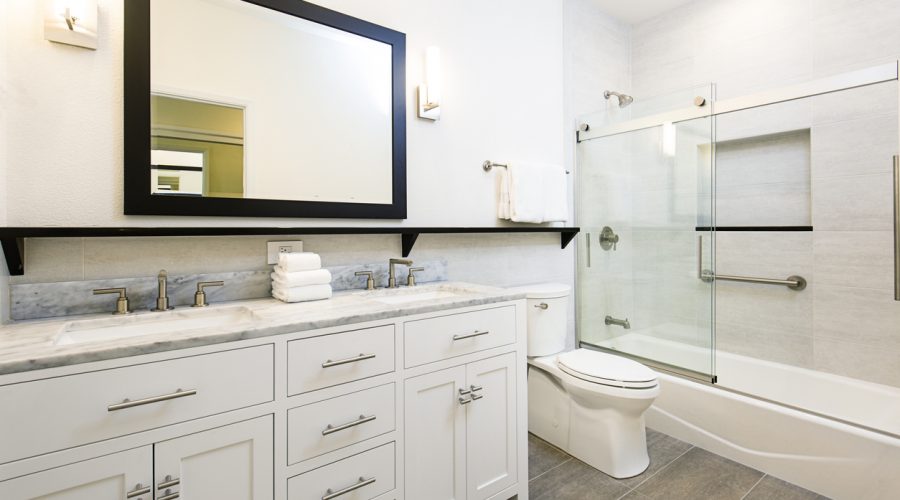 ---
A bathroom is one of the most utilized spaces in the entire home. Its features need to be usable by everyone, from adults down to little toddlers. Also, if you're looking to give your home's value a significant boost, then improving your bathroom's style and safety is a great way to do this. In this post, a top bathroom renovations company, DreamMaker Bath & Kitchen of Aiken, shares a brief guide on how you can create a safe and stylish bathroom space.
Waterproof Flooring
Granted, hardwood can be a tempting option but it isn't ideal since it will eventually warp due to the frequent exposure to water. You can still get the look of wood floors when you install vinyl planks — which are actually easier to clean and maintain. Vinyl is also a safer option since it's resistant to slipping. Other flooring options that are ideal for bathroom spaces include porcelain, ceramic and natural stone floors since they don't soak up water.
Modern Plumbing Options
Most bathroom remodeling contractors recommend updating your plumbing system, especially if you have an older home. This is because modern plumbing options contain materials that prevent mold from growing and resist leaks that could increase your monthly utility costs and also pose a safety hazard.
Nonporous Vanity Countertops
Nonporous countertops are a great addition to any bathroom since they don't stain and absorb moisture. In turn, they prevent germs and bacteria from spreading while also being very easy to clean and maintain. These materials include quartz, which is antimicrobial and does not require sealing or polishing.
Add Some Plants
Did you know that adding plants to your bathroom space can help improve air quality and regulate humidity? Beyond that, plants can also lift your mood since they have a calming effect. According to academic research, they help reduce stress and anxiety while also improving concentration and alertness!
Let's Start a Conversation!
You can rely on DreamMaker Bath & Kitchen of Aiken for your home office and bathroom remodeling needs. Call us at (803) 335-1758 or fill out this contact form to start a conversation with our design experts. We serve clients in North Augusta, Graniteville, New Ellenton, Beech Island, Barnwell and Edgefield Park.