---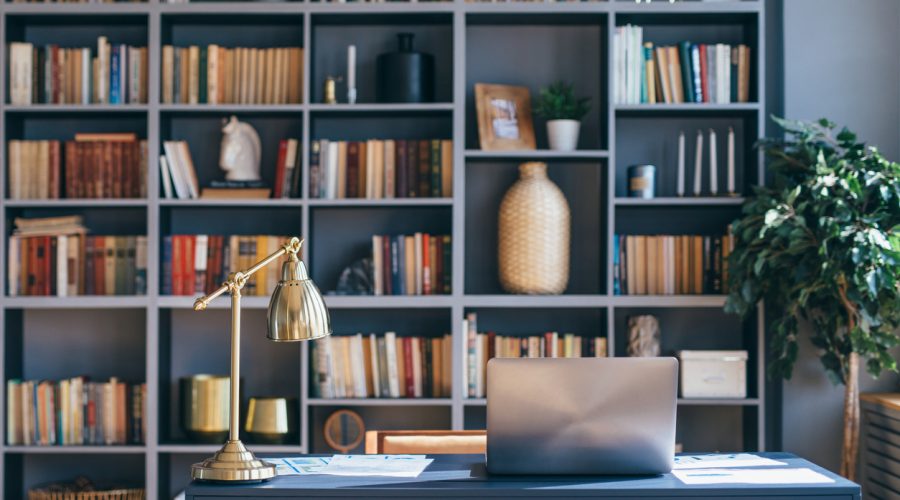 ---
The COVID-19 pandemic and accompanying quarantine restrictions have compelled many homeowners to work from home. In turn, this has created a greater demand for a living space that can accommodate a home office. At the very least, a home office should have space for a desk, a personal computer, a printer and file storage. You might even need a dedicated room for extra privacy. However, it can be difficult to find the perfect dimensions for home office space.
In this post, DreamMaker Bath & Kitchen of Aiken, a premier home renovation company, shares how you can determine the perfect measurements for your home office.
Desk Space
A typical freestanding desk can range anywhere from 48 to 72 inches, while the depth ranges between 24 to 36 inches, and the height around 30 inches. The gap between the desk and the back wall should be wide enough that you can move easily behind it and access anything you need from there. If you need extra space to accommodate another family member, the clearance should be at least 48 inches on the other end of the desk.
Computer Space
Computers are an ever-evolving technology. As such, their dimensions will continue to change. This is why most remodeling contractors recommend keeping your computer area as flexible as possible. If you're planning to add a desktop, you'll need to factor in the size of new equipment that you'll purchase in the future.
It's also important to consider the position of the keyboard. A full-sized keyboard measures around 25 inches, while there are smaller keyboards such that fit seamlessly into most desktop setups. Some people choose to use a laptop and don't need a keyboard tray. Make sure that your computer space is comfortable and functional for you.
Bottom Line
There is no one-size-fits-all answer to the perfect dimensions of a home office space. It all depends on what you're looking to get out of it. When you're planning a home office, keep in mind that it's more important to factor in enough space to accommodate your indoor activities, rather than solely focusing on square footage.
Let's Start a Conversation!
You can rely on DreamMaker Bath & Kitchen of Aiken for your home office and cabinet refinishing needs. Call us at (803) 335-1758 or fill out this contact form to start a conversation with our design experts. We serve clients in North Augusta, Graniteville, New Ellenton, Beech Island, Barnwell and Edgefield Park.