---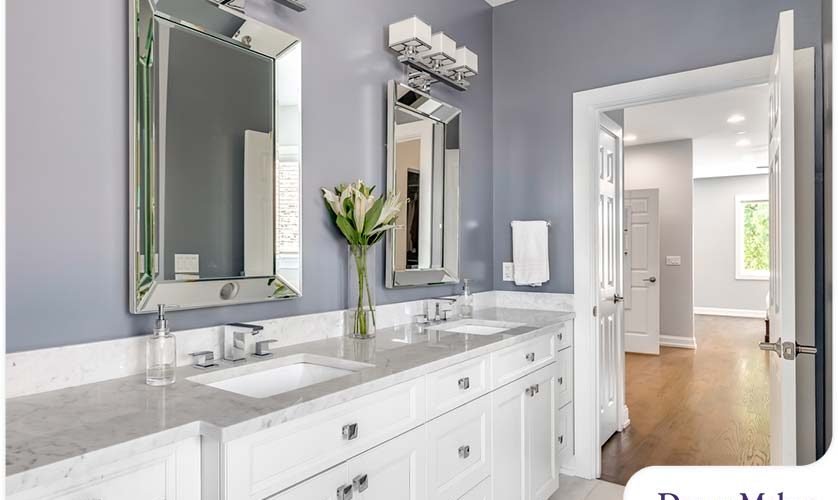 ---
When you're living with multiple people in one home, it can be challenging to find ways to make everyone comfortable and have their needs met. A shared bathroom can help solve this problem as it allows each occupant to keep their privacy while still having access to the necessary facilities.
Continue reading as trusted bathroom remodeler DreamMaker Bath & Kitchen of Wilmington shares some helpful information on designing a shared bathroom.
Considerations to Keep in Mind
The number of people who will be using the bathroom needs to be taken into account when designing a shared bath. Things like sink size, countertop space and shelving may need to increase the more occupants there are. It's also essential to make sure that everyone has their own storage space or cubby should they need one.
Steps to Develop a Shared Bathroom
The first step in designing a shared bathroom is deciding on the theme or purpose of the room. Doing this can help you determine how much storage space and what kind of accessories you need for your shared bathroom. If you're into aesthetics, splurging on add-ons such as marble countertops and decorative tiles can make a big difference in how the room looks.
Next, decide with your bathroom contractor which fixtures will be installed. This includes items such as tubs, showers, toilets and vanity sinks. After that comes the necessary plumbing and wiring. Once these are taken care of, you can begin focusing on decorating your bathroom with artwork and other accessories.
Decorate Your Shared Bathroom Accordingly
Adding decorative accents can help make a shared bathroom feel more inviting and homey. Artwork such as framed prints, paintings or photographs can lend personality to the space in addition to giving it its own identity. You can also install some sconces on the walls for extra illumination, along with other soft accent lighting fixtures if desired.
Incorporating greenery into your bathroom is another excellent way to add life and vibrancy. To ensure safety, comfort and durability, it's also best to invest in bathroom rugs and mats.
Let's Start a Conversation!
Do you need a bathroom contractor near me to help design or renovate your shared bathroom in North Carolina? Turn to DreamMaker Bath & Kitchen of Wilmington. To schedule a consultation, call us at (910) 928-2207 or complete our contact form. We are dedicated to meeting the remodeling needs of homeowners in Wrightsville Beach, Marsh Oaks, Porters Neck, Forest Hills and Leland