---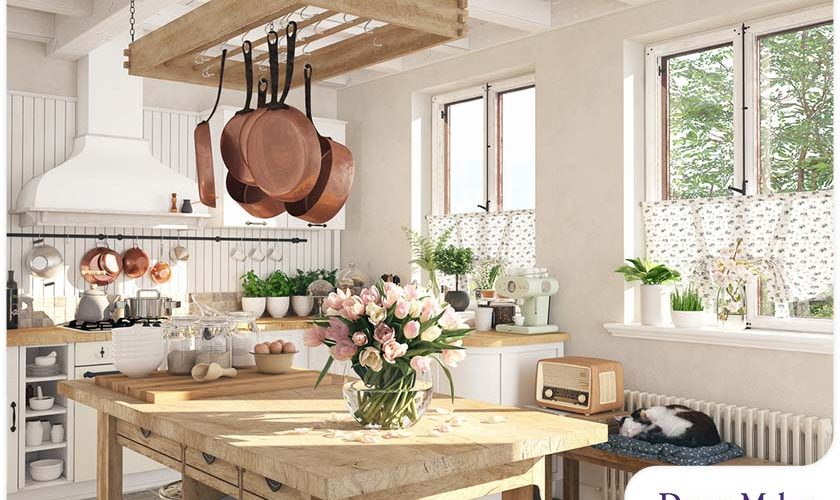 ---
Kitchen remodeling will not only improve the appearance of your space but also its functionality. To make the heart of your home more interesting and inviting, add some vintage touches to it. Here are vintage kitchen trends that deserve to make a comeback.

Smaller Kitchens
Small kitchens are growing more popular these days. Some homeowners are wanting a separate room where they can cook instead of one open space to dine, prepare meals and entertain guests. Fortunately, retro styles were designed to work with smaller spaces. Make your kitchen look more cozy by incorporating bold colors and bright metals.

Pastel Colors
Today, younger homeowners are choosing blush pink with lighter shades of blue and mint. You can make these colors stand out even more by going for a modern countertop, such as a butcher block. However, don't choose wood cabinetry to keep the space from looking outdated.

Decorative Tiles
Instead of conventional hardwood flooring, many are choosing statement decorative flooring options. These tiles are a common sight in older homes. They could be colorful patterns or black and white. If you still can't commit to bold flooring, try white and light gray checkerboard tiles to add some retro elements to your kitchen.

Dining Nook
Another thing to consider in your new kitchen design is a dining nook. It's always nice to have a designated place to sit in an open kitchen layout. Adding built-in benches will add more appeal to your space and prevent it from looking cluttered with chairs.

Retro Appliances
Retro appliances don't just work with vintage-style homes but also mid-century modern style, beach cottage and cabin. Also, you can choose colors other than pastel when it comes to your appliances. These appliances usually come in white, black and stainless steel.

Vintage Furniture
Many retro-style furniture pieces work well in large and even tight spaces. If you have a small kitchen and dining area, consider these pieces as they won't make the room look cramped. Be careful with the furniture you choose and pair them with some modern elements to strike a balance.

Dramatic Lighting & Fixtures
Tie the elements of your vintage kitchen together with dramatic lighting and fixtures, such as Sputnik chandeliers or schoolhouse pendants. Pair a drainboard-style sink with chrome cross handle faucets to seamlessly blend vintage and modern elements. To give your updated kitchen some more retro vibe, you can hang sunburst mirrors, framed advertising or vintage signs.
Let's Start a Conversation!
With DreamMaker Bath & Kitchen of Wilmington, you can count on quality home remodeling services. Call us at (910) 212-5889 or fill out our contact form to start a conversation today. We work with homeowners in Ogden, Marsh Oaks, New Hanover, Wilmington and nearby communities.