---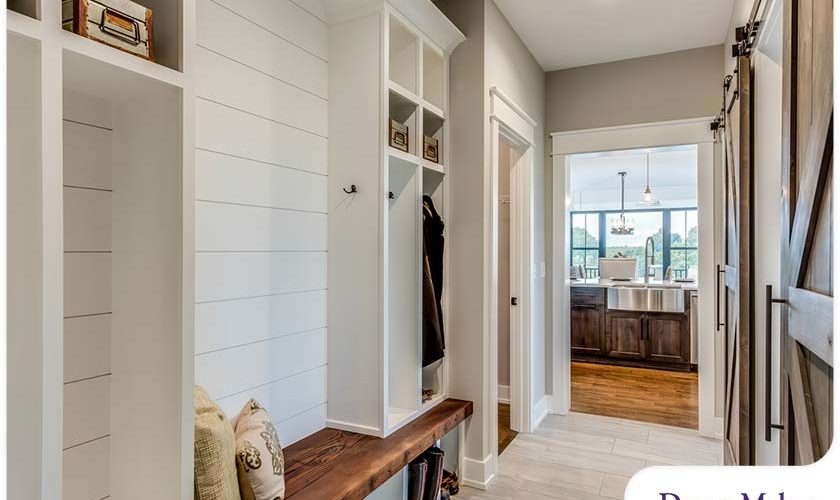 ---
With the help of experienced remodeling contractors, you can design a mudroom that's not only attractive and welcoming but also functional. Here are tips on designing a hardworking mudroom.

What Factors Should You Consider?
When creating a mudroom, you should consider its storage, the flow of the room and seating. It's essential that you have a space to sit and remove or put on your shoes. You also want to choose high-quality materials for your mudroom, especially the flooring.

Make Sure There Is Enough Storage
With well-planned storage, your mudroom will look clean and uncluttered. Homeowners usually opt for durable cabinets and cubbies, with space for boots and shoes at ground level and a dedicated place for coats and bags at eye level. It's also common for mudrooms to have cupboards with drawers for storing keys and other small items, which is always helpful for busy families.

Plan Seating Wisely
While the space in mudrooms is usually limited, you can still add seating that acts as storage. It's great to have a storage bench in the room where you can put on shoes and tie laces. You can add some hooks to hang jacks, scarves or purses on the wall.

Select Low-Maintenance Walls
You don't want walls that are hard to clean in your mudroom. Many designers choose baseboard paneling because it is easy to wipe down, and its textured surface makes dirt less visible. However, if you don't prefer this material, you can always choose paint in olive and gray tones to hide wear and tear.

Choose a Durable Flooring Material
Expect your mudroom to get a lot of wear. The flooring material you choose for this area should be sturdy and easy to clean. Also, make sure that the floor is not slippery to prevent accidents. Some materials to consider include slate, terracotta, brick and vinyl tile. These options are absorbent and slip-resistant.

Don't Forget About Your Furry Friends
Did you know that your mudroom can serve two purposes? You can also use this space for a pet playroom! Built-in bottom nooks in cabinetry are great for dog beds. You can store your pet's leash, toys and even food in the cabinets or drawers.

Design Your Dream Home With DreamMaker 
Let DreamMaker Bath & Kitchen of Wilmington help you design and create appealing and functional spaces. We specialize in bathroom remodeling, kitchen renovation, closet design and more. Call us at (910) 212-5889 or fill out our contact form to start a conversation today! We work with homeowners in Ogden, Marsh Oaks, New Hanover, Wilmington and nearby communities.