---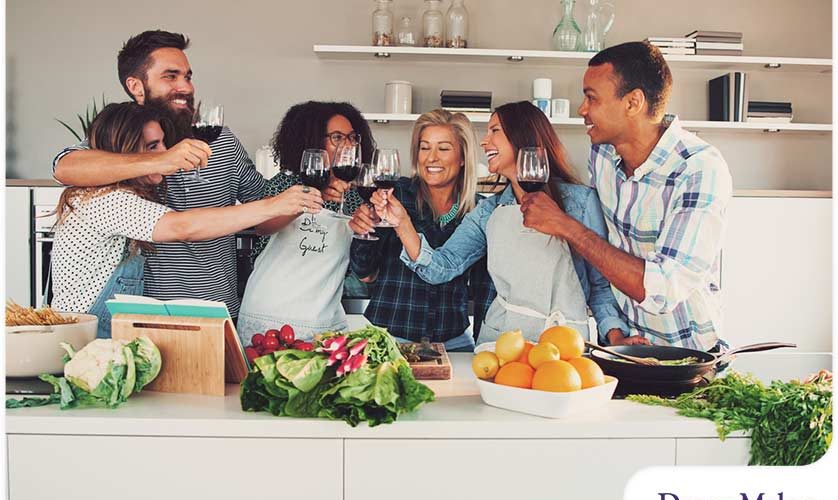 ---
The kitchen is often the hub of activity for most families, but it can also become the ultimate gathering place perfect for entertaining. Whether you're hosting dinner parties or family game nights, your kitchen should be able to accommodate everyone comfortably and stylishly. Here are some tips on how to remodel your kitchen into an ultimate gathering place.
Update the Appliances
Adding new, modern appliances is a great way to update your kitchen and make it the perfect gathering spot. Not only will they look sleek and stylish, but they'll also provide all of the functions you need for cooking delicious meals.
Make sure to research which models are energy-efficient so that you can save money on your electricity bills in the long run.
Add Unique Lighting
Lighting is essential to creating a warm and inviting atmosphere in your kitchen. Consider adding statement fixtures, like pendant lights or track lighting, to give the space some extra personality.
For an even more creative look, you can try mixing different styles of lighting to create a unique effect.
Upgrade the Cabinets
If your cabinets are outdated, consider replacing them with something more modern. New cabinets will not only look great but also give you extra storage space for all of your kitchen supplies. You can even add cabinet organizers to keep everything organized and easily accessible.
Add Extra Seating
No kitchen is complete without extra seating for guests. Consider adding a breakfast nook or an island with barstools to give everyone plenty of room to gather and enjoy the space.
Make sure you also choose comfortable seating that complements the look of your kitchen and will last for years to come.
Build an Inviting Kitchen With DreamMaker Bath & Kitchen of Tyler!
By following these tips, you can easily transform your kitchen into the ultimate gathering spot. For more ideas on how to update your space, call our kitchen remodelers at DreamMaker Bath & Kitchen of Tyler in Tyler, TX.
Our team of experienced contractors will work with you to create a kitchen that's perfect for entertaining. Contact us today at (903) 255-7111 to discuss your project or for a kitchen remodel quote. We serve homeowners in Tyler, Noonday, Douglas, Arp and the nearby communities.