---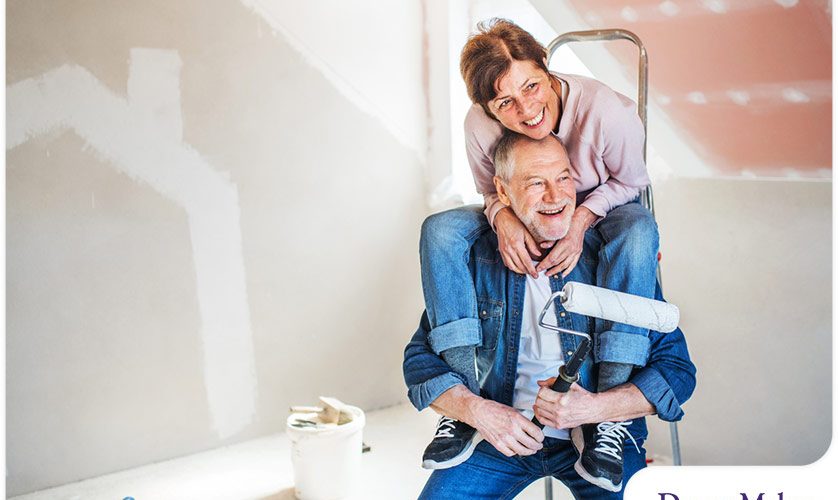 ---
Empty nesters, or adults whose children have moved out of the home and are living on their own, often find themselves in a position to consider remodeling. With no need for extra bedrooms and bathrooms that can accommodate the needs of children, empty nesters may find they now have room to rethink how they use their space.
In Tyler, TX, there are many options available when it comes to remodeling your home once you become an empty nester. 
Home Remodeling Options for Empty Nesters in Tyler, TX
For those looking to remodel their homes in Tyler, TX, there are a variety of options available. The most popular choices include kitchen renovations, bathroom upgrades, room additions or conversions, and Independence by Design projects. Let's discuss them one by one.
Kitchen Renovations
Kitchen renovations are popular among empty nesters in Tyler, TX. From new countertops to updated cabinets and appliances, homeowners can make the kitchen a place that isn't just about convenience but also a place that they would love spending time in again.
Bathroom Upgrades
Empty nesters may find that their bathrooms are in need of an upgrade. Popular bathroom renovation projects include replacing outdated fixtures, installing new flooring or adding features such as a whirlpool tub.
Room Additions/Conversions
For those who find that their homes are lacking certain amenities, room additions or conversions may be the perfect solution. From converting a bedroom into a home office to adding an extra bathroom for guests, empty nesters have many options when it comes to expanding their living space and making the most use of it.
Independence by Design
For elderly empty nesters who want to remain in their homes after the children left, there are many remodeling projects that can help make this possible.
From adding grab bars and handrails for safety to widening doorways for mobility, these accessible remodeling projects can give homeowners safety. It also gives them peace of mind knowing their forever home is equipped with features that will enhance their lives as time goes on.
Reasons for Remodeling After Becoming an Empty Nester
Empty nesters may find themselves looking to remodel their homes for a variety of reasons, such as:
Wanting to create more space for entertaining guests
Making the home more energy-efficient
Getting their freedom back by maximizing the space
Personalization
Cost Considerations
Remodeling a home can be an expensive endeavor, so it's important for empty nesters to consider their budget when planning any project. Fortunately, there are a variety of financing options available for those looking to remodel. This includes loans and grants that can help make the process more manageable.
Finding a Contractor
When it comes to finding a contractor for your remodeling project, it's important to do your research. Look for general contractors who have experience working on similar projects and read reviews from past customers. It is also beneficial to get estimates from several different contractors before making a final decision.
Choose DreamMaker Bath & Kitchen of Tyler to Remodel Your Forever Home!
If you're an empty nester in Tyler, TX, who is considering a remodeling project, top home remodeler and general contractor DreamMaker Bath & Kitchen of Tyler can help.
We offer a wide range of services, from kitchen and bathroom renovations to accessible remodeling. We also specialize in Independence by Design projects, which can help make your home more comfortable and safe as time goes on. Contact us today at (903) 255-7111 to schedule a consultation. We serve homeowners in Tyler, Troup, Bullard, Flint and the nearby communities.