---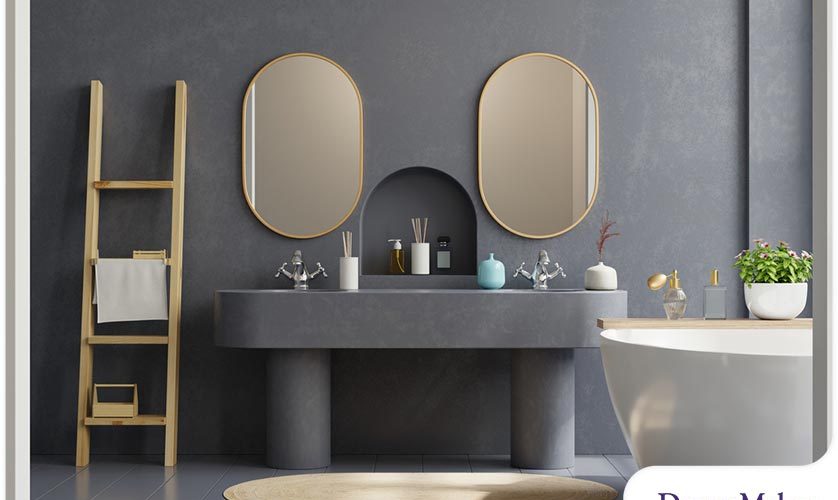 ---
Creating a tranquil bathroom can often be difficult, especially when getting the perfect combination of elements. Thankfully, with the right tips and tricks for your bathroom remodel, you can turn it into a sanctuary of calm and serenity. In this blog, we've put together five tips for creating a peaceful retreat in your own home.
1. Choose a Calming Color Palette
When it comes to creating a tranquil bathroom, colors are key. Neutral tones like grays and whites offer an airy feeling that helps create the desired atmosphere of serenity. Accent colors like soft blues and greens can also be used sparingly to add visual interest without overpowering the space.
2. Incorporate Natural Elements
Adding natural elements to your bathroom will help create a sense of peace and relaxation. Bringing in plants or flowers will add an organic element that helps make the room feel more inviting. Natural wood accents, such as wooden baskets or cabinets, can also be used to help bring a touch of nature into the space.
3. Add Ambient Lighting
Lighting plays a major role in creating a calming atmosphere. Opt for ambient lighting such as wall sconces or pendant lights to provide an inviting glow that is not too bright.
Dimmer switches are also helpful to adjust the brightness when needed, allowing you to create the perfect ambiance for your space.
4. Play With Textures
Adding texture to a bathroom is an easy way to give it visual interest and help create a tranquil atmosphere. To do this, you can Incorporate plush towels and bath mats, as well as area rugs or wall hangings. Don't be afraid to mix and match and see what works best for you.
5. Upgrade Fixtures and Accessories
A bathroom should be comfortable and inviting, which means the fixtures and accessories must be up to par. Invest in high-quality faucets, showerheads and other accessories that will not only last longer but also add a luxurious feel to your space.
Additionally, look for modern designs that are both beautiful and functional to complete the look of your tranquil bathroom.
Creating a tranquil bathroom is easier than you may think. By following these five tips, you can get started in turning your bathroom into a relaxing oasis that you'll be happy to see at the end of each day. If you're planning a bathroom remodel or a bathroom renovation, contact DreamMaker Bath & Kitchen of Tyler in Tyler, TX.
Our team of experts will work with you to design and build the bathroom of your dreams. We serve homeowners in Tyler, Swan, New Chapel Hill, Whitehouse and the surrounding communities. Contact us at (903) 255-7111 for a no-obligation consultation.