---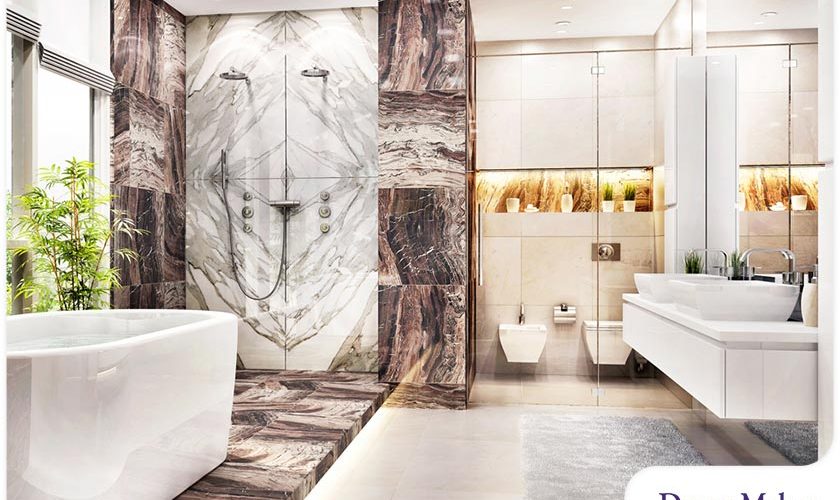 ---
Bathroom remodeling is a chance to create a functional and relaxing space with the best ambience and amenities. When designing your bathroom, consult a reputable bathroom remodeler so that you can be sure you're making the right choices and avoid falling victim to some popular bathroom remodeling myths. In this post, DreamMaker Bath & Kitchen of Tyler explores the truth behind some of these common myths.
Common Myths
There Should Be a Window Behind the Tub
A window behind the bathtub can improve ventilation or serve as a focal point. However, it's not necessary. If you're concerned about minimizing humidity and moisture buildup in your bathroom, you can use other means — like installing an exhaust fan — to dry the space more effectively.
The Master Bathroom Should Be Big
The master bedroom is typically the largest bedroom, so it's common for homeowners to think that the master bathroom should be big too. However, it's not necessary to create an excessively large master bathroom. If you prefer your master bathroom to have a more elevated look than the other bathrooms in your home, you might want to consider investing in luxury features instead of more square footage.
You Only Need One Light
Placing a bar light over your mirror is a big mistake. Instead of properly illuminating your face, it will only create shadows that make it difficult for you to apply makeup and shave. Be sure to talk to your remodeler about bathroom lighting design so that you can ensure your space will have adequate and proper lighting.
Windows Are Enough Ventilation
Windows can certainly help dehumidify your bathroom, which is essential in preventing mold growth and damage. But since the locations of bathrooms are unique in every home, installing bathroom windows is sometimes not possible or recommended. In this case, you can opt to add fans and vents instead. With good bathroom ventilation, you can avoid moisture-related issues.
Bathroom Remodeling Is Expensive
The cost of bathroom renovation depends on the fixtures you're going to add and the materials you're going to use. For example, if you're installing a new bathtub or modifying your plumbing, you can expect your remodeling costs to go up. However, if you're only going to make aesthetic updates, your bathroom remodel might not be that expensive.
Let's Start a Conversation!
If you're searching for a "bathroom contractor near me" online, you'll likely find DreamMaker Bath & Kitchen of Tyler is one of the most trusted companies in the area. Call us at (903) 255-7111 or fill out our contact form to learn more about what we can do for you. We proudly serve customers in Tyler, Swan, New Chapel Hill, Whitehouse, Noonday, Arp and surrounding areas.