---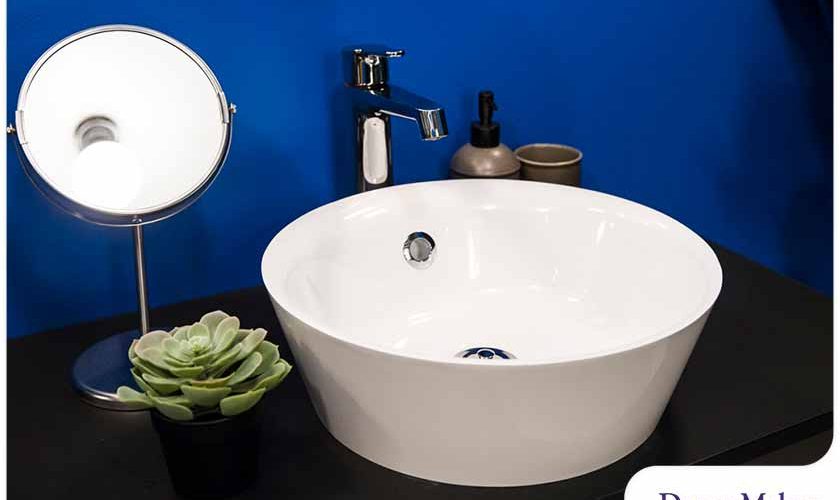 ---
If you're planning a bathroom remodel, you may find that picking the right sink can be a bit daunting. With so many things to think about – shape, size, material and aesthetics – it's easy to feel overwhelmed. Planning and careful consideration are key. Any bathroom remodeler will tell you that the right sink can transform your space from a boring one to something that's jaw-dropping!
Tip #1: Start With the Size
Even the best-looking sink in the world won't do you any good if it doesn't fit in the allotted space. We recommend mapping out where the sink will be exactly while taking the existing plumbing into account. Measure your counter space before selecting your sink. If you're considering an undermount sink, take note of the exact shape and size of the cutout in the vanity. If a pedestal sink is more to your liking, mark down the floor space you have available before you place your order.
Tip #2: Learn About the Different Configurations
As mentioned before, there are a lot of options to consider. Probably the most important is the actual configuration. Wall-mounted sinks are a good option for small bathrooms since they offer a clean, minimalist look. Pedestal sinks are a classic choice and can lend an elegant look to your bathroom. Undermounts feature a seamless countertop that is easy to clean. Your bathroom contractor may recommend a vessel sink if you want the traditional look of a water basin with a modern flair.
Tip #3: Think About Your Home's Overall Style
Just as there are different architectural styles, there are also different sink styles to match the overall design of your room. If you own a contemporary home, look for a modern sink with smooth, straight edges and simple bowl shapes, such as ovals and squares. If your house is done in the French Colonial or Georgian style, a more traditional style like a pedestal will lend itself well to the overall theme.
Tip #4: Consider the Material
If you want a long-lasting option and don't see yourself remodeling again anytime soon, cast iron sinks are a good choice. China sinks are elegant and easy to clean. They also come in a variety of colors so you can customize your space. If you want to add a touch of warmth to your space, a granite sink will blend in nicely with a bathroom with other natural or engineered stone elements.
Let's Start a Conversation!
Looking for a "bathroom contractor near me"? Then look no further than DreamMaker Bath & Kitchen of Tyler. We offer professional bathroom remodeling services to homeowners in Flint, Bullard, Douglas, Swan and surrounding areas. Give us a call at (903) 255-7111 or fill out our contact form to schedule a consultation today!