---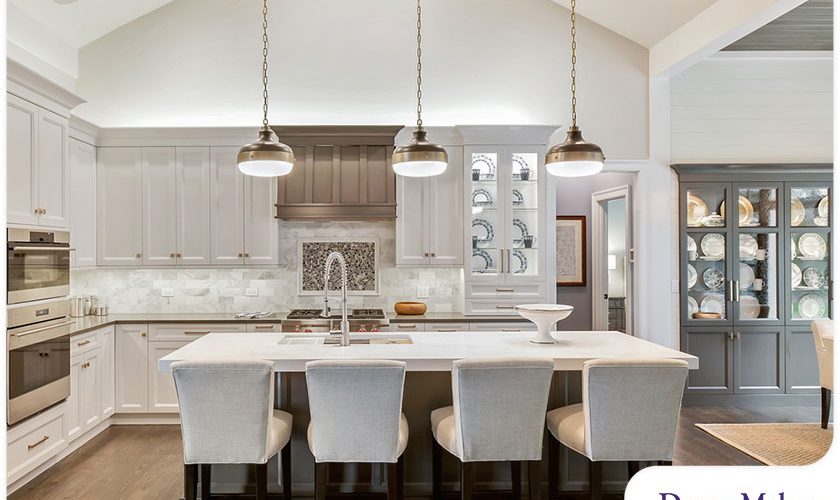 ---
When planning a remodel with a kitchen contractor, you need to consider every detail to ensure it meets your needs and preferences. This includes the lighting, which shouldn't be just a single fixture at the center of your room. Adequate lighting should include every part of your kitchen, especially the island. To achieve this, here are some helpful tips.
Get the Right Measurements
Apart from being one of the busiest areas in your kitchen, the island is also one of the first things people notice when they walk into the room. One of the first things you should do when planning lighting is to take the island's measurements. This will determine how much lighting should be installed to prevent the area from being too dim or bright.
A well-designed kitchen island should have lighting of 35 to 50 lumens per square foot at a height of 30 to 36 inches above the island countertop. This provides just the right amount of lighting for daily usage. Not taking your island's measurements into account can result in getting lighting fixtures that are too big or too bright, which can affect your island's usefulness.
Use the Right Type of Lighting
Working with an experienced kitchen remodeler can make a big difference in designing and installing adequate lighting. We'll help you choose what works best for your island out of the endless options available on the market. Recessed lighting is recommended for primary lighting as it can be used throughout your kitchen. It can also be paired with a few other popular fixtures such as:
Linear chandeliers. They're steadily increasing in popularity because they work well in traditional or modern interiors. While it is easy to install by wiring just one fixture, a linear chandelier may not be the right choice if your island is bigger than average. 
Pendant lights. As one of the most versatile lighting fixtures available, pendant lights are available in almost any style and their height can be easily adjusted. The number of pendant lights you use isn't limited like that of a linear chandelier, which allows for more combinations that can work for your island.
Let's Start a Conversation!
Local homeowners know that DreamMaker Bath & Kitchen of Tyler is the "kitchen contractor near me" they can rely on for the highest quality remodeling services. Count on our design team to find the right lighting setup for your kitchen! Give us a call at (903) 255-7111 or fill out our convenient online form to schedule a consultation. We proudly serve homeowners in Douglas, Arp, Troup, Bullard, Flint and beyond.