---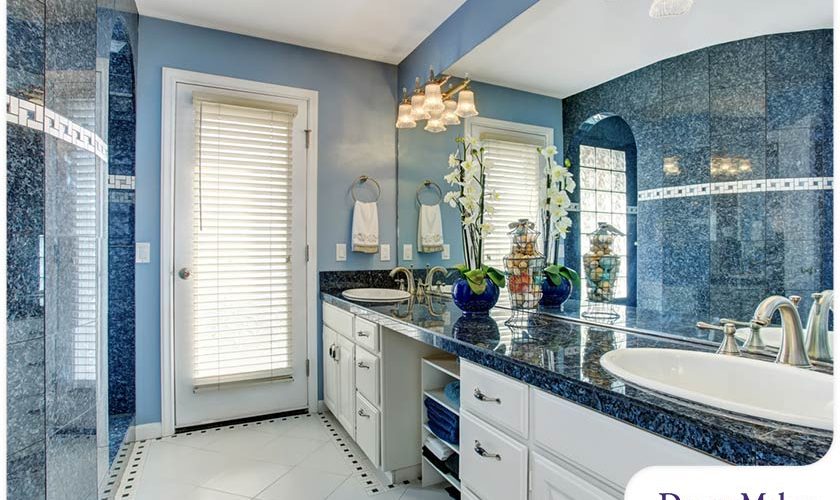 ---
If you want a well-designed bathroom space, a variety of factors must be considered, and one of them is choosing a good paint color. It can make a big difference in your bathroom remodel. To help you decide, here are some of the most popular paint colors you may consider incorporating into your bathroom design plan.
Popular Picks
Dark Gray
Although a few other colors are capable of making any interior space look sophisticated, gray is arguably the most versatile. This makes it one of the most popular colors used in interior remodeling projects, including bathroom spaces. Consider this if you want an elegant yet cozy mood in your bathroom.
Bright Blue
Dark colors can make spaces look smaller, so avoid them if you want your bathroom to look bigger. Instead, use colors such as bright blue to help make your space look more expansive. While other bright colors can be mentally stimulating, a bright blue creates a calm, relaxing mood in your bathroom.
Light Green
Green can provide a sense of relaxation in your bathroom as the color is already associated with the beauty of nature. Consider using light green in your bathroom renovation as a base for other earth tones such as sand or taupe. Chocolate or clay brown is a nice complementary color that can help boost the aesthetic appeal of the room.
Pistachio
Another way to highlight the calmness of light green is by pairing it with a subtler shade such as pistachio. Unlike a light pastel paired with the light green color, pistachio can easily bring just the right amount of energy in your bathroom space so it won't be too imposing with the other elements in the room.
Creamy White
Unlike bright white, this is a more classic color that has a warm, buttery base. It will make your bathroom space brighter and more welcoming. Other colors such as light pink, soft lavender or even metallic tones can add more vibrance to your bathroom space.
Let's Start a Conversation!
DreamMaker Bath & Kitchen of Tyler is all about providing highly personalized home remodel services. Whether you need to gut your entire bathroom or update its color palette, our design team is committed to realizing your vision for the space. Get in touch with us at (903) 255-7111 or fill out our contact form to schedule a consultation. We are proud to serve Tyler, Swan, New Chapel Hill, Whitehouse, Noonday and surrounding communities.