---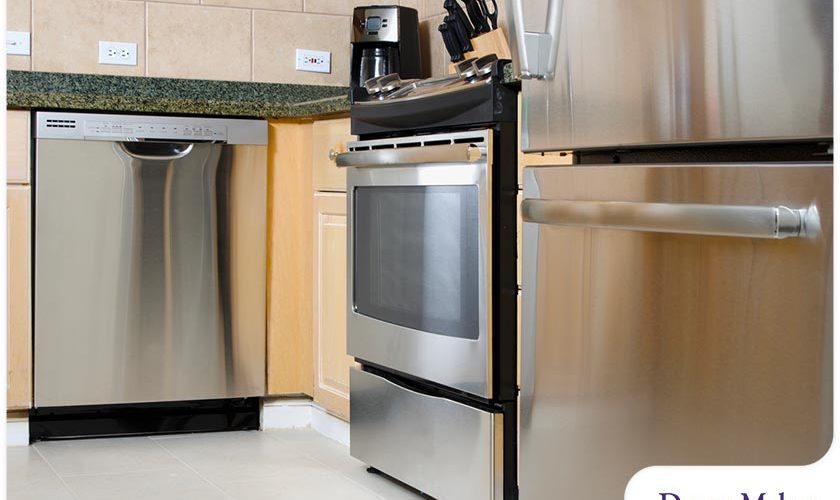 ---
There are many design elements to consider in a kitchen, ranging from small details like cabinet hardware to major ones like countertops and color schemes. But when you're investing in a kitchen remodel, those will have to take a back seat to the appliances. A premier home renovator in the area, DreamMaker Bath & Kitchen of Tyler, shares why you should prioritize appliances over other kitchen design considerations.

They make up the functional aspect of the kitchen. Given how the kitchen is the space for preparing and storing food, cooking meals and washing dishes (all of which are made possible by appliances), it goes without saying that choosing appliances first is the best idea. Just make sure to pick models that can effectively accommodate the needs of your household.
For instance, if you have a big family or you like entertaining, you'll want to choose a gas range with multiple burners. This way, you can cook larger servings in less time. Do you have growing teens that like raiding the fridge? Investing in a larger refrigerator allows you to keep them fed. Are you living with elderly family members? Make sure to choose more accessible appliances with a user-friendly interface to help them retain their independence.

They anchor the look of your kitchen. It's easier to create a kitchen design that takes into account the look of the appliances (so they'll appear cohesive) instead of the other way around. When you work with the area's trusted kitchen contractor, DreamMaker Bath & Kitchen of Tyler, our skilled design team will be more than happy to assist you in creating a design plan that will seamlessly incorporate your choice of appliances with the overall style of your kitchen space.
They affect the more technical aspects of the kitchen. When you pick appliances first, you'll be able to make the proper technical preparations. These include the placement, addition, rerouting or installation of gas lines, electrical wiring and plumbing work. You'll need to take these factors into account to ensure the safety and functionality of your kitchen.
They allow for a better kitchen layout. The kitchen triangle rule makes kitchen tasks faster and more convenient through effective placement of the three main work stations: the sink, fridge and stove. When you choose appliances first, you'll be able to gauge the distance between these three work areas and make the necessary changes to ensure they are laid out properly.
Let's Start a Conversation!
Just search "kitchen remodeler near me" and DreamMaker Bath & Kitchen of Tyler will be at the top of the search results. Our commitment to full customer satisfaction is the reason we remain the go-to choice for professional kitchen remodeling among local homeowners. Start a conversation today by calling us at (903) 255-7111 or filling out this contact form. We proudly serve the areas in and around Tyler, Swan, New Chapel Hill, Flint and Bullard.