---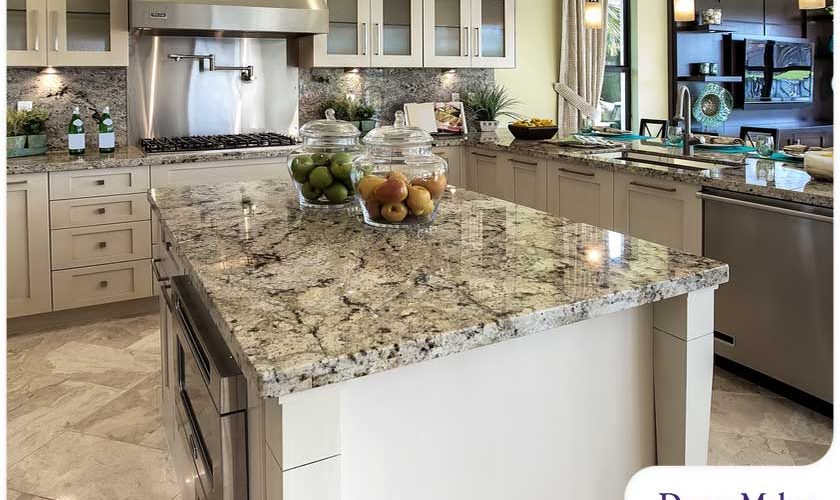 ---
Granite is a popular countertop choice for many homeowners because of its high-end appearance, excellent heat and impact resistance, and low upkeep requirements. While it's more expensive than many other countertop materials, its premium look and performance make granite a worthwhile addition to any bathroom or kitchen remodeling project.

In this blog, premier home remodeler DreamMaker Bath & Kitchen of Tyler breaks down what to expect when you're having new granite countertops installed.

Before Installation

One of the biggest secrets to success when it comes to countertop installation is scheduling. Installs are scheduled after most major reno work, such as plumbing, electrical, flooring and cabinetry. Large appliances are usually put in just before the countertops. This helps make sure workers won't be getting in each other's way. If you're having your countertops custom-made, expect some extra wait time, as templates must be measured with the cabinets already installed.

As with most things related to home improvement, site preparation is vital to the success of your countertop install. Before the workmen arrive, your kitchen remodelers will make sure they have a clear path from your home's nearest entry to the work site. The natural stone material is heavy, so it's important that the area is clear of obstructions that may pose tripping hazards.

During Installation

Expect the countertop installation process to involve a bit of noise and dust. Good kitchen remodelers will see to it that the whole process is done with efficiency in mind and with minimal disruption to the rest of your home. Homeowners are not required to be on site during this stage of the remodel, but we always encourage clients to check in with their project manager if they have any concerns. Countertops can make or break a space, after all!

Installers will take extra care when moving and setting down granite slabs, checking for stability, leveling and alignment. Depending on the slab's size, complexity and number of pieces and cutouts, granite countertop installations can last two to three hours in a small kitchen and six to seven hours in a larger, more complex kitchen.

Let's Start a Conversation!
Turn to DreamMaker Bath & Kitchen of Tyler for all your kitchen and bathroom remodeling needs. From cabinet refacing to countertop installation, our team of specialists is committed to ticking all of the boxes in your home remodel. If you'd like to discuss your vision for an upcoming project, call (903) 255-7111 or fill out our contact form to start a conversation! Our team serves Arp, Bullard, New Chapel Hill and the nearby areas.