The holidays are certainly a joyous time of year, but the pressure of getting a home ready for parties and gatherings can also be stressful. Are you feeling that your home may not be up to par? DreamMaker Bath & Kitchen of St. Louis Park has your back with these holiday upgrade ideas that don't take too much time or money.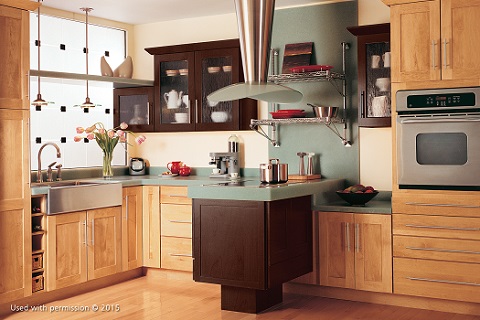 1. Give Your Drawers a Makeover
You'll be busy during the holidays and it will be helpful to be able to find what you need easily. With reorganized drawers and cabinets, you can do just that! Better storage solutions mean there's a place for everything, allowing you to easily keep your kitchen and bath neat and tidy.
2. Let There Be Light
Natural light is always appreciated, but not all kitchens and bathrooms are built to take advantage of it. Can't add a window? Add a skylight or sun tunnel instead, so you don't miss out on the illuminating, space-enhancing benefits. You don't necessarily have to redo a small bathroom or kitchen; better daylighting can take them to the next level.
3. Get New Flooring
Kitchen and bathroom floors see a lot of traffic, so they're one of the first parts of your home to show wear. If the rest of your kitchen or bath is in good condition, you can make the room look fresh by installing new flooring. There are numerous options available, from natural stone to cork, tile and engineered woods.
Get Your Home Holiday-Ready With DreamMaker
There's still time! You can count on DreamMaker Bath & Kitchen of St. Louis Park to assist you with smart updates so your home will be ready for any festivities you have planned. To learn more about what our kitchen and bathroom contractors can do for you in time for the holiday season, simply give us a call at (954) 637-6386 or fill out our online form to contact us. Let's start a conversation today!