---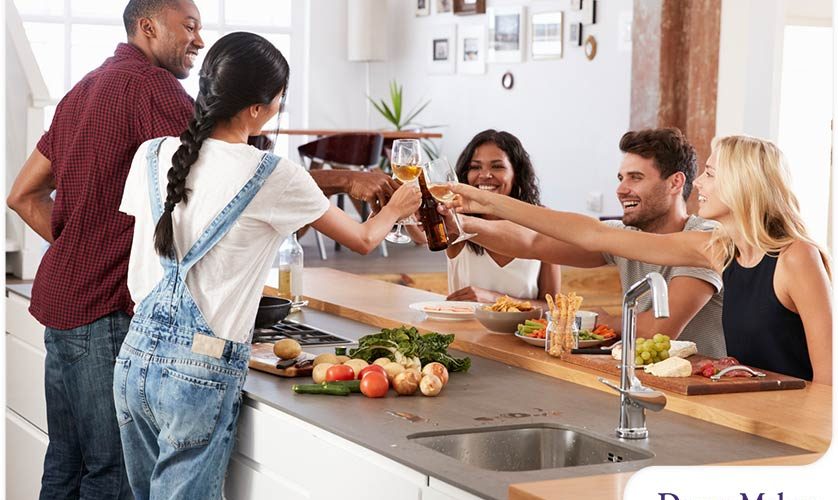 ---
Your kitchen is the heart of your home – it's a place to prepare meals and strike up conversations. With that in mind, there are steps you can take to make it as inviting and functional as possible. In this post, DreamMaker Bath & Kitchen of St. Louis Park shares a few ideas to include in your kitchen quote to make your kitchen the ultimate gathering place.
Invest in High-Quality Appliances
High-quality appliances means an easier and hassle-free work in the kitchen. They also add an air of sophistication to the space, allowing it to look timeless. They can also become conversation starters when you have guests around. When planning a kitchen remodel, find out which appliances you'd like to upgrade and can become a vital part of the primary goal to turn the space into the ultimate gathering place.
Incorporate Seating Areas Into the Design Plan
A social kitchen should have a comfortable dining and seating spot. Make sure it always does with a breakfast nook or counter with plenty of stools and sturdy seats near it so everyone can dine and chat. Design-wise, choose comfortable chairs made with durable materials, can support any weight, and fit with the kitchen's existing décor.
Find the Right Lighting for Your Kitchen
Lighting is a key element of a kitchen remodel that shouldn't be overlooked. After all, the space will be a busy one, whether you're preparing and cooking food or receiving guests. Make sure to find the right lighting options that will provide varying degrees of illumination. Ambient lighting brightens the entire room, while accent and task lighting focuses light on certain parts of the room. Ensure the inclusion of lighting when obtaining a kitchen estimate from your local contractor.
Utilize Colorful Accents
The right décor helps establish personality and vibe in the kitchen. Colorful accents like wall art and rugs create an inviting and unique look everyone can enjoy. For a more subtle approach, neutral wall and cabinet colors add to the kitchen's unique appearance without being too visually drastic.
Keep Things Organized With Storage Solutions
More storage means less clutter in your kitchen. Floating shelves, spacious cabinetry and clever appliance storage options are great space-saving and decluttering solutions. Furthermore, invest in customized and durable materials that can last for decades.
Let's Start a Conversation!
Still looking for a "kitchen remodeler near me?" Put DreamMaker Bath & Kitchen of St. Louis Park at the top of your list! No matter what vision you have for your kitchen space, our team of experienced designers and remodelers will work diligently with you to ensure the design meets your expectations. Call us at (952) 522-3008, or fill out this contact form to get an estimate. We proudly serve homeowners in Minneapolis, Whitebear Lakes, Stillwater, Afton and Sunfish Lake.