---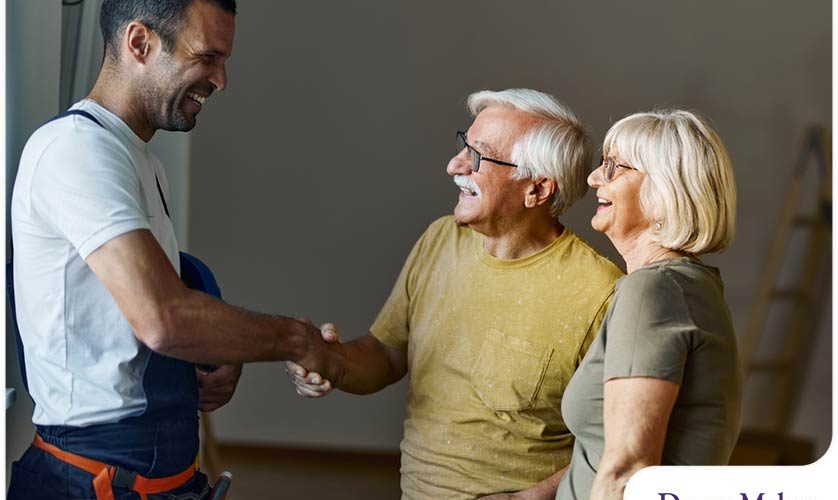 ---
Your children have moved on and started their own lives or families, and now it's just you and your spouse. As empty nesters, this is a great opportunity to update your living spaces. In this post, DreamMaker Bath & Kitchen of St. Louis Park, an accessible remodeling company, shares the best ways to create a beautiful and comfortable home that can grow old with you.
Kitchen Remodeling
Make your kitchen shine just for you and your spouse. Upgrade your cabinets and countertops and change appliances or lighting fixtures to achieve a modern, classic or transitional look. If you need help, an experienced home remodeler can create a design that makes these elements blend seamlessly for an amazing result.
Bathroom Remodeling
Your former bathroom was made for everyone. Now, it should make you comfortable and support your physical limitations. Ask your home remodeler to upgrade this space with accessible features, like raised toilets, non-slip flooring and grab bars. If you used to have a tub, a tub-to-shower replacement will make bathing easier as you age.
Room Additions
If you're looking to add a bit more living space, a room addition can be the perfect solution. There are plenty of options for creating the extra space you need, be it a home office, entertainment room or a guest bedroom.
Basement Finishing
The basement can be an additional living space that adds value to your home. You can turn it into a bedroom, office or family room. Lighting can be limited in this part of your home, but egress and more basement windows can introduce plenty of natural light.
Independence by Design
DreamMaker Bath & Kitchen of St. Louis Park not only specializes in interior renovations. We can also work on accessible remodeling via our Independence by Design service. Our team of skilled designers and remodelers will listen to your specific needs, allowing us to design safe and independent living spaces that takes your lifestyle and personal tastes into account.
Let's Start a Conversation!
DreamMaker Bath & Kitchen of St. Louis Park is a general contractor with over 25 years of experience designing and creating the ideal homes for homeowners in and around Minneapolis, Dayton, Eden Prairie, Minnetonka and Bloomington. Call us today at (952) 522-3008 or fill out this contact form to schedule a consultation.