---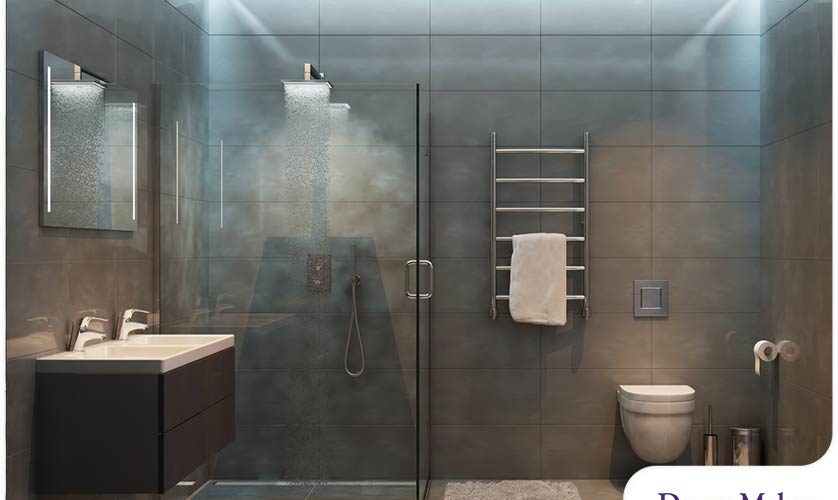 ---
Homeowners are becoming more aware of the benefits and convenience of curbless showers. Whether you're planning a complete bathroom remodel or just looking to update your shower area, adding a curbless shower can bring many advantages. In this blog post, we will discuss why we think you'll love having a curbless shower installed in your home.
What Is a Curbless Shower?
A curbless shower does not have an elevated edge around the perimeter of the flooring. It is designed to look like one seamless, continuous surface from the bathroom flooring into the shower area. The absence of a threshold or raised barrier makes it easier for people with mobility issues and young children to safely go in and out of the shower.
Why Is a Curbless Shower Better for Your Home Remodel?
Thanks to their sleek and modern look, curbless showers are becoming more popular. By removing the threshold, you eliminate an obstacle between the shower and the rest of the bathroom. As such, you can create a larger feeling in a smaller space. This style also allows for creative design elements, such as incorporating different types of tiles or adding extra drainage options without adjusting for an elevated edge.
Easier to Clean
Curbless showers are also much easier to clean than traditional styles. Since there is no raised edge, keeping the entire surface of the shower area free from dirt and debris is simpler. This makes for less time spent scrubbing around thresholds and corners that can be difficult to reach in regular showers.
Can Make a Smaller Bathroom Feel Larger
If you have a small bathroom, curbless showers can make it feel larger. With curbless showers, there is more open space for you to move around in the shower area, which gives off an overall airier feeling. This shower style will also help visually separate your bathroom from other rooms, creating a luxurious spa-like atmosphere in your home.
Better Accessibility for Everyone
The design of a curbless shower also makes it easier for those with mobility issues to enter and exit the shower safely. The lack of an elevated edge allows for better access and eliminates potential tripping hazards. With our Independence by Design™ accessible remodeling plan, you can give older homeowners more freedom of movement and a better quality of life.
Long-Term Cost Savings
Installing a curbless shower can also help you save money in the long run. This shower style requires less maintenance and cleaning, reducing repair costs over time. Additionally, the elimination of an elevated threshold keeps water contained within the shower area, reducing water waste and any potential damages that could occur from leaks or overflows. With this in mind, it is beneficial to consider this for your next bathroom remodel cost request with your contractor.
Let's Start a Conversation!
Are you searching online for a "bathroom remodeler near me" for your curbless shower installation? At DreamMaker Bath & Kitchen of St. Louis Park, we can assist you with your bathroom project. We have the experience and expertise to ensure your project is done right the first time, as per our Code of Values™. Our team of professionals will work with you to design a custom shower that fits your home and lifestyle. Contact us at (952) 522-3008 to get started with that curbless shower installation! We proudly serve homeowners in Eagan, Golden Valley, Roseville, Vadnais Heights, and nearby MN areas.