---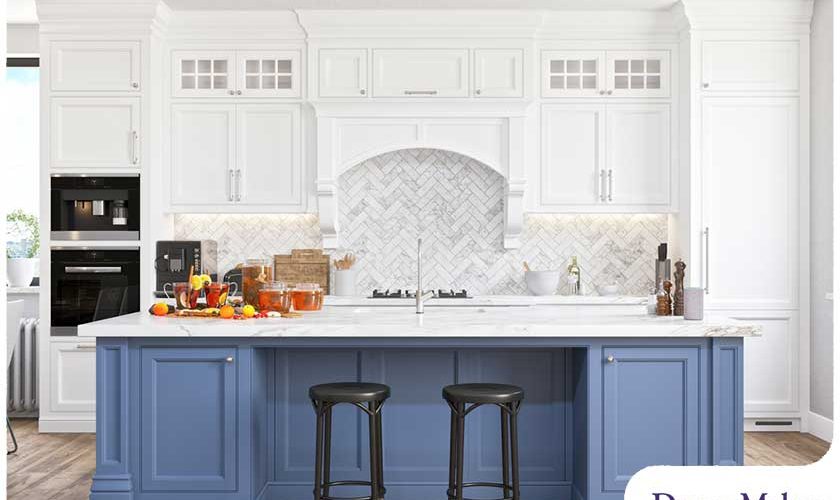 ---
As guests casually hang out on bar stools and familiar chatter buzzes around the island, the kitchen should reflect the colorful life that happens there. With this in mind, it is high time you bring a splash of color into this part of your home.
A trusted kitchen contractor in the area shares five ways you can liven up your kitchen using colors.
1. Add Natural Elements
While the white subway tile is a go-to backdrop that is as timeless as the tides, it does not mean you have to forego bright-colored elements to maintain a classic look. Consider placing a leafy houseplant or a big bowl of green apples on the counter. This is also a great way to bring a little bit of the outdoors into your home.
2. Throw Down a Patterned Carpet
If you are not ready for colored ceilings, walls, or cabinets, you do not have to fret. Just throw down a vibrantly patterned carpet in your kitchen. A runner works well in a galley space, while a small rectangular rug always looks at home in front of a sink.
3. Create a Colorful Nook
If your breakfast table tucks into a sun-drenched corner, adding a window seat or a bench can create visual interest in the room. You can emphasize on the nook with an eccentric accent wall and bold-colored pillows. An experienced kitchen remodeler also recommends applying a new lick of paint on the seating or simply upgrading the chair cushions.
4. Display Cookbooks
One of the easiest ways to bring color to a room is to display books on a shelf. Even if you are not an avid cook, do not hesitate to make use of cookbooks as part of the kitchen design. Take off the doors of your cabinets to create an open shelving area so you can fully exhibit this change.
5. Use Artwork
Whether it is an old map, a painting, or a creation from a little one, a room decked out with pieces of art offers pops of color that catch attention. If your cooking and dining space does not have a backsplash, consider propping up a framed painting or hanging a large brass-colored silverware on the wall. The best part is that you can switch out your art whenever you want.
Let's Start a Conversation!
Let our design and build professionals at DreamMaker Bath & Kitchen of St. Louis Park create the perfect kitchen for your home. Just give us a call at (952) 522-3008 or fill out our convenient online form to get in touch with a contractor near me. We proudly serve the residents of Minneapolis, St. Louis Park, Adina, Dayton, Sunfish Lake, and other nearby areas.