---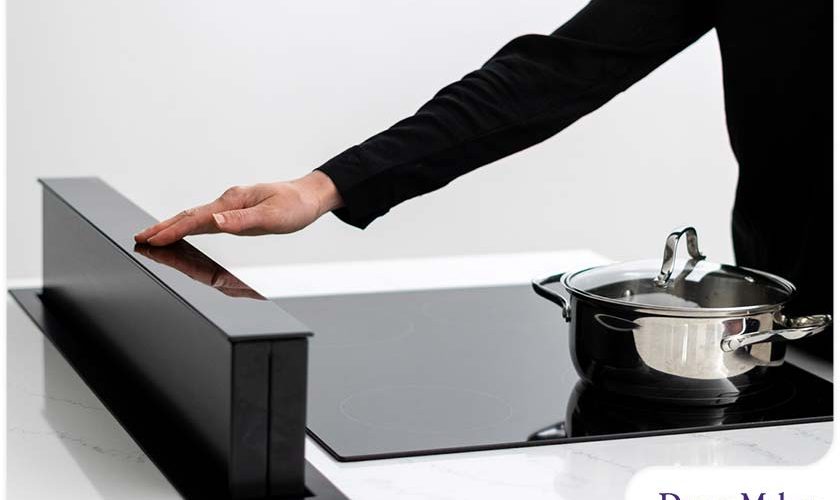 ---
Safety has always been a crucial component in home remodeling for many years, but in the post-pandemic era, many homeowners now have an increased focus on wellness design. This heightened interest extends beyond germ reduction. Many people are including high-tech kitchens and sanitation in their home renovation projects, assuring them of a safe home.
As a "home remodeler near me," DreamMaker Bath & Kitchen of St. Louis Park discusses the importance of wellness remodeling design post-COVID as well as design trends you should consider for your next renovation project.
Why Safety and Wellness Are Important in Home Remodeling?
All interior remodeling experts and designers keep safety in mind when remodeling a home. Since the pandemic began, however, healthy homes have received growing attention. There's a renewed interest in soothing, comfortable homes and health precautions. In addition to colors, textures, and shapes, many homeowners have prioritized design choices that involve safety and wellness in their home improvement projects. For example, before the pandemic, air filtration and indoor air quality have not been a priority for homeowners. Today, homeowners have a heightened interest in technology-based solutions. Some contractors even add antimicrobial functionality to some residential HVAC systems.
With the heightened interest in wellness in home remodeling, many homeowners find more opportunities for accessible remodeling. For seniors, falls are the biggest consideration. As this is a common occurrence in bathrooms, one of the easiest ways to prevent it is by installing grab bars and rails in the shower and near the bathtub or toilet. In the kitchen, home remodeling contractors may recommend installing smart cabinets. This way, seniors won't have to bend, stretch, or grope around at the back of the cabinets to fetch equipment or ingredients.
What Wellness Trends Should You Include in Your Next Home Remodel?
If you're thinking of including wellness trends in your next home remodeling, be sure to pay attention to the following:
Kitchen safety considerations. One of the biggest concerns in the kitchen is fire. Fortunately, there are smart, high-tech appliances that can alert homeowners to a burner left unattended and remotely turn it off. There are also smart ventilation hoods that pull smoke and gasses out of the air as well as smart faucets that let you access water without spreading viruses or contaminants in food.
Bathroom safety considerations. In the bathroom, there are new designs that allow voice-control tub and shower features to add safety. This can help older adults turn on the shower or fill up the tub without any trouble. Touchless faucets, automated toilets, and soap dispensers can make aging-in-place much easier. Linen-textured slip-resistant tiles are also great for preventing falls and slips.
Accessory dwelling units (ADUs). Also known as mother-in-law suites, ADUs offer a separate dwelling space with bathrooms, small kitchens, and living rooms. ADUs are usually for those families looking at multigenerational housing, aging parents, or frequent guest housing. If you're only using an ADU for personal use, consider a greenhouse or an exercise center.
Let's Start a Conversation!
DreamMaker Bath & Kitchen of St. Louis Park is your reliable home remodeling partner. Our home interior design pros are committed to helping you design a home built on safety and wellness. To acquire a bathroom or kitchen quote, call us at (952) 522-3008 or fill out our online form to schedule a consultation. We offer services in Minneapolis, St. Louis Park, Robbinsdale, as well as Golden Valley, Roseville, Vadnais Heights, Whitebear Lakes, Stillwater, Afton, and Sunfish Lake.