---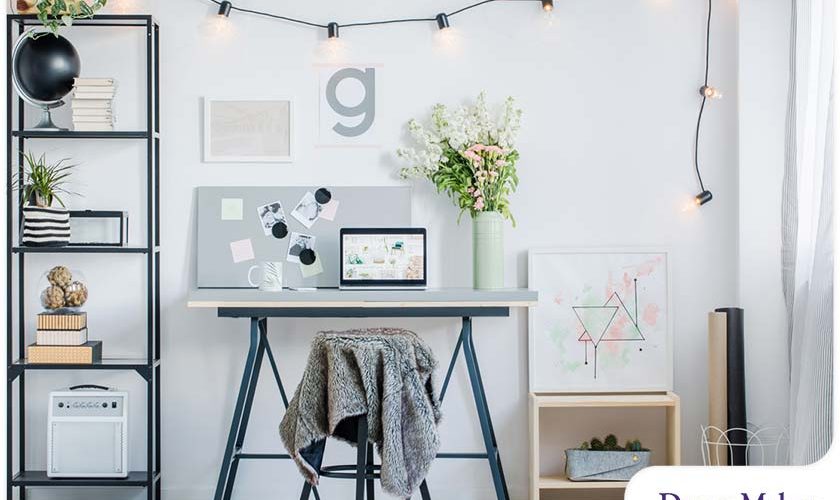 ---
More and more people have embraced remote work nowadays. To ensure your workspace is properly set up and meets all your needs to remain productive and efficient, you should pay attention to a few important things.
DreamMaker Bath & Kitchen of St. Louis Park lists some home office essentials that you should have so you can work effectively.
Adequate Lighting
Home remodelers are meticulous with lighting design in home offices because it is critical for your ability to see clearly. It also contributes to the overall atmosphere in the room. If possible, set up your office in a room with several windows to fill the space with natural light. If that isn't possible, ensure your artificial lighting is adequate and warm.
Adjustable Desk
Sitting at a desk all day can be exhausting and harmful to your health. However, if you have a desk that adjusts to different heights, you can switch from sitting to standing at any time during the day. A traditional desk is also fine, but just make sure it's big enough to fit all the things you need to perform a task.
Comfortable Chair
A good chair is a critical component of any home office, so choose and invest in a comfortable one. Your home renovator will likely recommend trying the chair before purchasing it. Make sure it has the right height or can be adjusted.
Computer
You need a laptop if you travel often or meet clients outside. A tablet may also be necessary, depending on the nature of your job. If you create images or videos, you'll need a bigger screen, so a desktop might suit you better. Whatever your work is, make sure your devices are reliable and adequate for your needs.
High-Speed Internet
A good internet connection keeps you connected to your team and clients. It's also necessary in accessing online accounts and tools that can assist you in performing tasks or running your business. Whether you use a desktop, laptop, or multiple devices, make sure your internet is fast and dependable enough to keep you up to date.
Let's Start a Conversation!
Depending on your work and available space, you may need other essential items in your home office. It's crucial to work with a home remodeler near me who will consider your specific needs and help you make the most of your space. That said, choose DreamMaker Bath & Kitchen of St. Louis Park for your home office project. To schedule a consultation, call us at (952) 522-3008 or fill out our convenient contact form. We serve homeowners in Minneapolis, St. Paul, St. Louis Park, Golden Valley, Bloomington, Minnetonka, and the surrounding areas.