---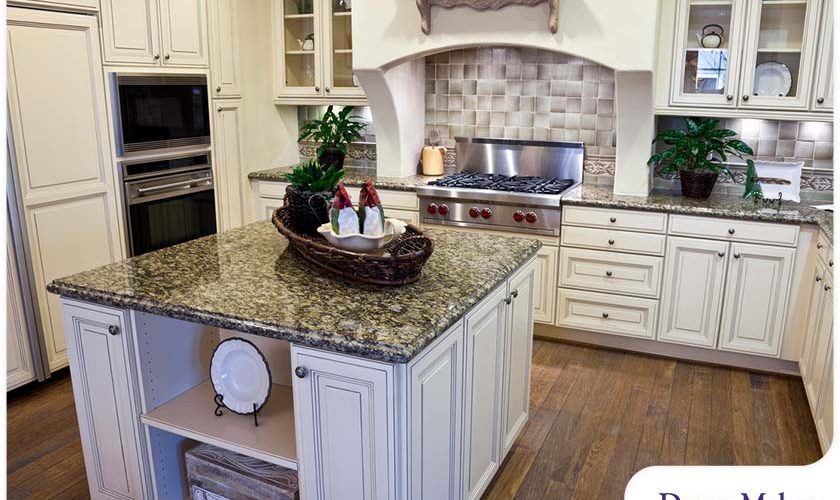 ---
You like how your kitchen looks, but have you considered switching styles? If you've always wanted a charming and rustic vibe in your space, cottage style is an excellent choice for you.
In this post, a trusted kitchen remodeler shares tips on how to achieve this look.
Choose Natural Materials
A cottage-style kitchen has a rustic charm that is best achieved with natural materials, like wood cabinets and flooring. Consider a warmer color of wood to make the space feel cozier. Natural stone countertops and backsplashes, such as granite and marble, are also great additions.
Consider a Softer Palette
Start with a white base for your cottage-style kitchen palette, then add pastels to soften and warm the space. That's pretty much it if you want to stick to the traditional cottage-style color scheme. If you want something more vibrant, take a cue from the colors of nature. Sage green, turquoise blue, and sunflower yellow are just a few examples to choose from.
Add a Modern Touch
With unexpected additions, you can give a classic cottage kitchen a contemporary update. Incorporate metallic and marble elements into the design for a unique appeal. The use of wood shouldn't also be limited to cabinetry. For example, a tongue-and-groove splashback can add texture and warmth to your kitchen while being functional.
Choose Taller Windows
Cottage-style kitchens are known for their light and airy atmosphere. This can be achieved with the effective use of natural lighting. If privacy isn't an issue, use taller windows with smaller panes. Your kitchen contractor can help you find ways to bring in more natural light and help you create a brighter room.
Plan the Layout Carefully
Keep practicality in mind when planning the layout of your cottage kitchen. This room is usually busy, so it easily gets messy and cluttered. You can use the kitchen triangle concept to guide you in placing the sink, cooktop, and fridge.
Use Wood Flooring
Wide-plank wood flooring is a common feature in cottage kitchens. They are available in a variety of paint and stain colors. If you prefer, you can go with a natural finish. A remodeling expert can assist you in determining which flooring option is best for your requirements. Remember that your kitchen flooring should be able to withstand foot traffic and the occasional spills.
Let's Start a Conversation!
When it comes to designing your kitchen, you must work with a reliable contractor near me. DreamMaker Bath & Kitchen of St. Louis Park is one of the most trusted companies in the local community. We can meet all your remodeling needs. To schedule a consultation, call us at (952) 522-3008 or fill out our convenient contact form. We serve homeowners in Minneapolis, St. Paul, St. Louis Park, Golden Valley, Bloomington, Minnetonka, and nearby areas.