---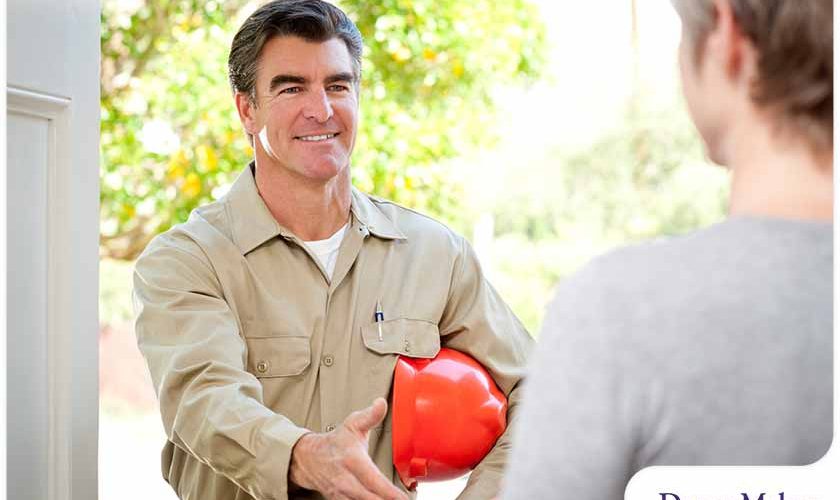 ---
For many homeowners, it's their dream to enjoy their golden years in the comfort of their own home. But to do that, you need to make a few modifications to make sure your home will be able to meet your changing needs. Since aging-in-place and mobility remodeling is highly specialized, it's important to hire a remodeler who is qualified for the job. How do you assess a contractor's qualifications?
Questions to Ask
Ask How Long the Contractor Has Been in Business
The number of years a contractor has been working in the industry should give you a good idea of their level of expertise. However, in addition to the number of years they have been in business, it's important to ask them about the kinds of projects they've handled. Have they done aging-in-place renovations before? And, if so, do they have a portfolio they can show you?
Ask About Their Remodeling Process
Since renovations are essentially a collaboration between you and your home or bathroom remodeler, the gut factor plays an important role in the vetting process. It's important that you evaluate a prospective contractor's remodeling approach as well. Communication is vital to your remodeling project's success, which is why you should pay close attention to how they interact with you and answer your questions.
DreamMaker's Full-Service Remodeling Approach
DreamMaker Bath & Kitchen of St. Louis Park has a distinctive, full-service remodeling approach that serves customers through the entire renovation process. Here's what you can expect while working with a DreamMaker designer:
1. Initial consultation. During the initial consultation, a DreamMaker designer will listen carefully to your goals and needs so they can incorporate your vision into your home's design. 
2. Home survey. After the initial consultation, a remodeler will inspect your home for any structural, plumbing or electrical issues that need to be fixed before renovations start. These inspections also allow us to gather details that will help us provide more accurate estimates. 
3. Design review and written proposal. Your designer will provide you with several designs that incorporate your goals and overall vision for your home. The essential features of an aging-friendly home include widened doorways, non-slip flooring and ground-level bathrooms and bedrooms. However, depending on your needs, your dedicated designer may recommend additional features, such as a stairlift, in the design proposals. 
4. The signing of the agreement. DreamMaker Bath & Kitchen of St. Louis Park is serious about delivering on our promises, which is why we will provide a detailed contract that maps our expectations of the project and includes a detailed timeline for your renovations. 
5. Pre-start conference meeting. To review the project timeline and the remodeling process, your project manager will arrange a pre-start conference meeting. 
Let's Start a Conversation!
Look up "contractor near me" and you'll find that DreamMaker Bath & Kitchen of St. Louis Park has great reviews. We're just a call away at (954) 637-6386! You can also get in touch with us via our online form. We serve homeowners in St. Louis Park, Dayton, Eden Prairie, Minnetonka and the surrounding communities.