---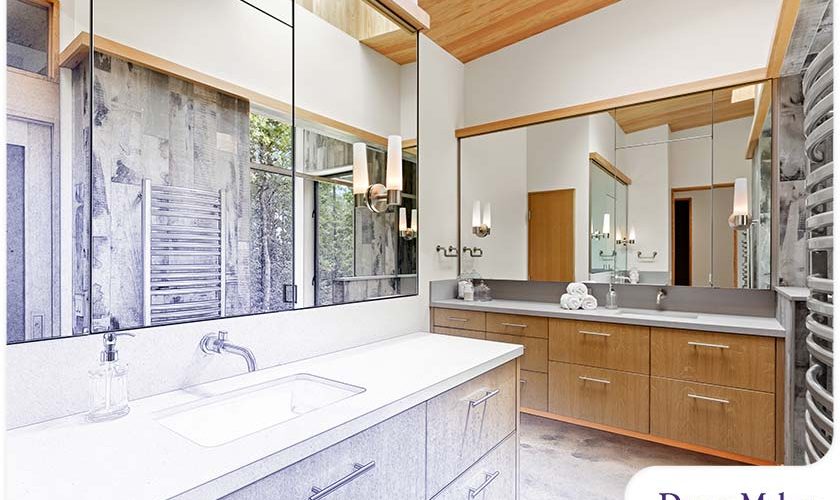 ---
During the planning phase of your remodel, aside from getting a bathroom quote, you will also need to agree on a schedule. Delays can happen during bathroom renovations, but being prepared and having a realistic timeline can help to minimize them. When creating a remodeling schedule, you should know every step involved in your project.
Keep reading to discover factors that play a major role in a bathroom remodeling timeline.
Factors That Can Affect Your Timeline
The Scale of Your Project
What are the changes you're planning to make to your bathroom? Are you changing its layout or keeping the current one? Depending on how extensive the alterations are and how complex your project is, it can take from a few days to weeks. Expect your project to take longer if it requires alteration of plumbing and/or electrical systems.
Who Executes the Remodel
Major home improvements are best handled by experienced professionals. Attempting to complete the project on your own can result in longer completion times. Skilled contractors are often able to do jobs in just a few days that would take inexperienced homeowners weeks. They also generally deliver better quality than DIY work.
Material Availability & Delivery
Another factor that can affect your remodeling schedule is material availability. Before the construction starts, your contractor should have materials ready. Delivery delays on backordered materials can push back your schedule days to weeks.
Tips to Help You Stay on Schedule
Hire the Right Contractor
Only work with a reliable contractor for your project. You can look up "bathroom remodeler near me" online to get a list of companies in your area. Asking for referrals from your friends and family will also help. Before hiring a company, do your research first, read feedback, look at portfolios and check credentials. Also, it's essential to hire professionals with proper licensing, insurance and bonding.
Set Realistic Goals & Expectations
You will only experience disappointment if you set unrealistic expectations for your project. Always anticipate delays and prepare for the unexpected. Some workers may be late or sick, which can result in schedule changes. You may also discover issues later in your project that you need to deal with before finishing the remodel.
Let's Start a Conversation!
Need a quote for your bathroom remodel? DreamMaker Bath & Kitchen of St. Louis Park is always here for your home renovation needs. Start a conversation with our team by calling us at (954) 637-6386 or filling out our contact form. We work with homeowners in St. Louis Park, Minneapolis, Robbinsdale and nearby communities.