---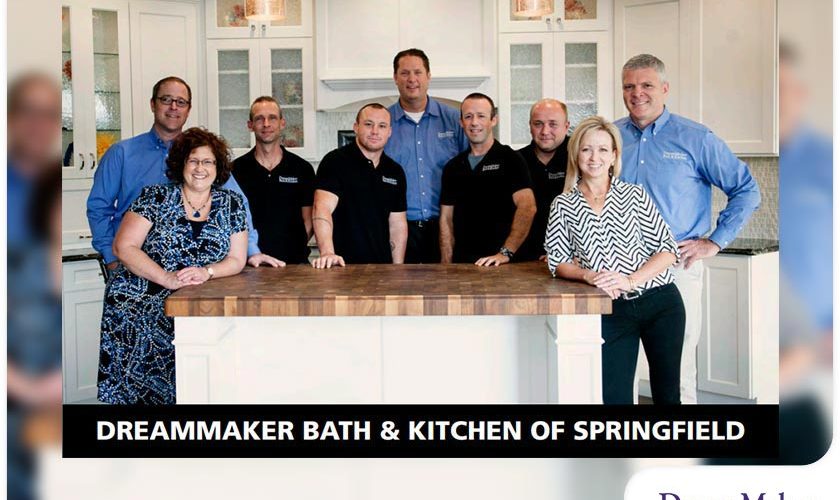 ---
Home remodeling is a major investment, making it essential to choose the right company for your project. At DreamMaker Bath & Kitchen, we value superior service and will always put your satisfaction first. You can count on our team to be with you at every step of your project, from estimating your bathroom cost to the construction and finishing touches.
We'd like to congratulate our friends at DreamMaker Bath & Kitchen of Springfield for being recognized as the 2021 Franchise of the Year! For 15 years, this franchise has been delivering superior home remodeling services.
Life Before DreamMaker
In 1998, Curt Trampe opened a small remodeling business, focusing on handyman jobs. That young company eventually had employees and rising sales. However, Curt realized that the business was unfocused and needed fine-tuning. He decided to venture into a DreamMaker franchise.
"DreamMaker was attractive to me because they focused exclusively on the profitable fields of kitchen and bathroom remodeling, which was appealing after my previous unspecialized business experience. This reduced scope of work and specialization also led to the potential for higher margins and profit compared to my previous business. The fact that there were systems already set up to follow and a business process that was repeatable was also very valuable to me," Curt said.
Striving for Success
Whether you need a kitchen quote or help making your home's interior more accessible, DreamMaker Bath & Kitchen is here to help. Our way of valuing clients and employees is another reason Curt chose to become part of it.
Curt shared the top three things he has earned while being with DreamMaker. These include the value of really knowing your numbers, the importance of asking for help and learning from others, and that the DreamMaker model is an efficient way to own a remodeling company.
Let's Start a Conversation!
Planning to revamp your home? Turn to DreamMaker Bath & Kitchen of St. Louis Park for quality remodeling services. When you go online and look up "remodeling contractor near me," our name is at the top of the list. Give us a call at (954) 637-6386 or fill out our contact form to start a conversation with us. We serve homeowners in St. Louis Park, Minneapolis, Robbinsdale and nearby communities.