---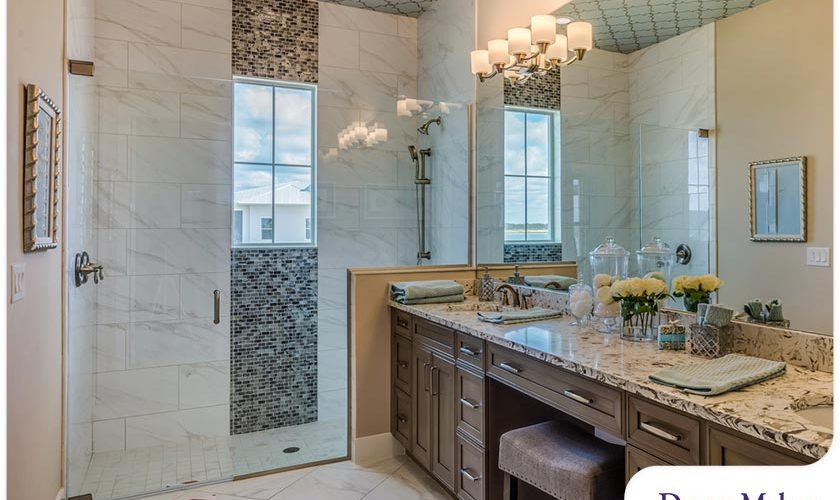 ---
When remodeling your forever home, include features that will make it more accessible. It's common for people to lose a bit of their mobility as they age, so you should anticipate such needs when planning a new design for your home. Pay special attention to your bathroom because slips and falls most commonly happen in this area. Make sure there are safety features that will help prevent such accidents.

If you currently have a bathtub, you might want to consider switching to a shower. Mobility remodeling specialist DreamMaker Bath & Kitchen of St. Louis Park discusses the advantages below.

How a Tub-to-Shower Conversion Can Benefit You

A tub-to-shower conversion is a great project to consider if you are renovating your forever home because it can make your home safer and more accessible. Bathtubs usually require more effort to get in and out of, and their upkeep can be more difficult for people with limited mobility.

Typically, removing the tub will leave you enough space for a shower. Meanwhile, minor plumbing modifications will ensure proper water supply and drainage. Don't forget to add safety features such as grab bars. Built-in seating would also be good to have so that you won't have to stand the entire time you're showering.

Lastly, make sure your bathroom floor is slip-proof. You can install a shower pan to keep the water in the shower area and help direct it toward the drain. However, a curb-free design is still best if you're really keen on creating an accessible bathroom, since this will make it easier for wheelchair users to get in and out of the shower. Make sure to discuss all your needs with your contractor so that they can make suitable recommendations for you and provide you with an accurate bathroom quote.

Independence by Design™ Service

DreamMaker's Independence by Design™ service aims to ensure your safety, mobility and independence. But apart from that, we also want to provide you with a design that suits your lifestyle. That's why we will take our time during the consultation stage to get a good understanding of your needs. Rest assured that our team will work hard to deliver results that satisfy your requirements and last for years.

Let's Start a Conversation!
DreamMaker Bath & Kitchen of St. Louis Park is a reputable remodeling company that serves many communities throughout the area. Be sure to talk to us if you need a "home remodeler near me". Call us at (954) 637-6386 or fill out our contact form to start a conversation with our team.