---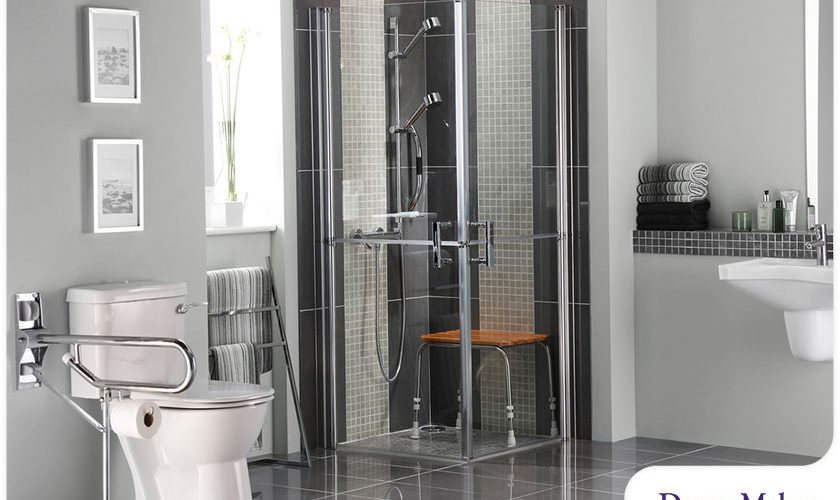 ---
DreamMaker Bath & Kitchen of St. Louis Park offers Independence by Design™ as a response to the growing demand for accessible or universal kitchens that are built to accommodate everyone, regardless of their age and physical ability. This is mobility remodeling that involves professionals creating safe and independent living situations influenced by the homeowner's individual needs, using only the best products.

To find out more about building an accessible home, here is a checklist any homeowner or builder can refer to:

The Accessible Kitchen

Install motion sensors to turn some lights on or off, so that anyone who has difficulty reaching for light switches can use the kitchen without worries.
Design the countertops with round edges to reduce injury in case somebody bumps into them. Use bright colors to help with depth perception so anyone can distinguish between different surfaces.
Lower the work surfaces from the standard 36-inch height to 30 inches so anyone in a wheelchair can still use them comfortably. This is also good for children or those who have limited reach.
Install cabinets with sliding doors instead of the typical swing-out doors which are difficult for anyone in a wheelchair to open.
For partially blind users, a kitchen with contrasting colors is a safer place. For example, burners can be dark-colored while the surfaces around them have lighter colors.
Install faucets with sensors.
Consider wheelchair users when choosing the depth of the sink.
Widen the aisles and doorways to accommodate wheelchairs and walkers.
Ask a professional to provide you a kitchen quote that ticks these boxes.
The Accessible Bathroom

Install lights with motion sensors. The other lights should be operable with switches that are easy for children or people in wheelchairs to reach.
Install grab bars wherever needed. If you're designing this for a family member, make sure to consult them so they can give their input regarding the height and location of the grab bars. Grab bars should be sturdy. Wobbly grab bars are unsafe.
Protect kids, the elderly and the disabled from scalding by turning down the temperature of the water.
Replace slippery tile floors with anti-slip types. If you can't replace the floor, put down some anti-slip strips.
Avoid placing rugs or carpeting that can make rolling a wheelchair difficult. Creases in a rug or a carpet can also present trip and fall hazards.
Replace your tub with a walk-in model, or at least buy a transition seat.
Increase the height of the toilet seat to accommodate people with back problems.
Let's Start a Conversation!
When you search for a "home remodeler near me," make sure to choose one with plenty of experience with accessible or universal design. DreamMaker Bath & Kitchen of St. Louis Park is the local expert. Call us today at (954) 637-6386 or start a conversation here. We are happy to work with homeowners in Minneapolis, including St. Louis Park and Robbinsdale. Our service area also covers Bloomington, Eagan, and Golden Valley.