---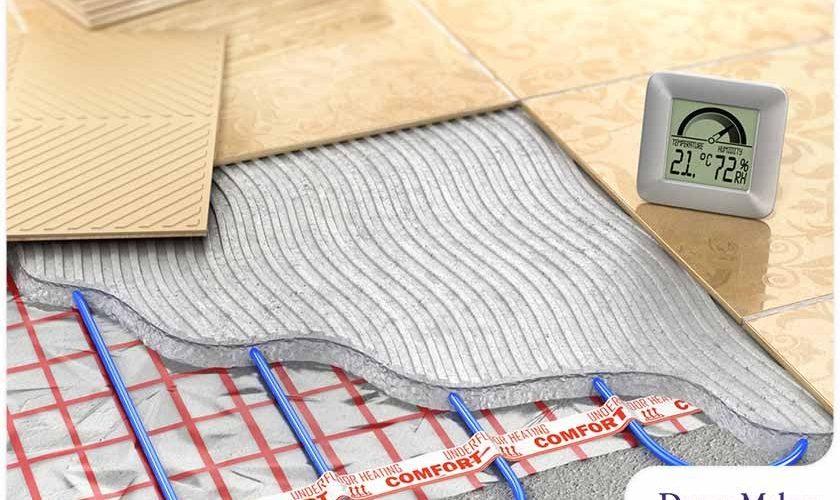 ---
As a homeowner, you might see heated bathroom floors as more of a luxury than a necessity. If you're not sure whether you should consider heated flooring for your bathroom renovation, our experts have some insight to share.
How Heated Floors Work
Creating heated bathroom floors involves installing a source of radiant heat underneath the flooring. The heat can be provided by either an electric heating element or hydronic heating. Electric heating makes use of electric cables to generate heat. They're embedded in thin mats that are installed under different types of floors, such as tile, engineered wood and stone. On the other hand, hydronic floor heating makes use of heated water that runs through tubes. The heated water typically comes from a water heater. This is ideal for tile, stone and concrete flooring.
Why Install Heated Flooring
When properly installed by a professional bathroom remodeling company, the heat emitted from heated flooring will slowly rise into the room over time instead of being blown in through vents. This allows for a better distribution of heat. You'll also feel warmer when your feet are toasty, which means you won't have to turn up the heat as much.
Other Benefits
1.Energy Efficiency – Heated bathroom floors are actually 25% more energy-efficient than traditional HVAC units. This means you can save even more, depending on the type of floor heating system you choose. Electric floor heating systems take less than an hour to warm a bathroom!

2.Uniform Heating – This means both the floor and the bathroom space are heated evenly, ensuring a warm, consistent temperature and no cold spots. Your HVAC unit can disperse warm air, but it may be uneven. 
Talk to Us Today!
If you're looking for bathroom remodelers for your project, DreamMaker Bath & Kitchen of St. Louis Park has got you covered. Call us today at (954) 637-6386 or fill out our contact form to get started! We serve residents of Roseville, Vadnais Heights and Whitebear Lakes.