---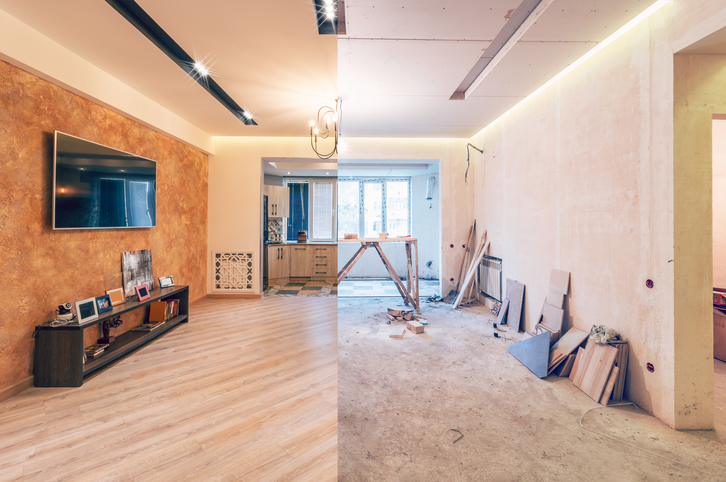 ---
Now that the new year is almost here, it's a good idea to start making a list of your remodeling resolutions. The list can include small changes or several big home improvement projects, one of which you'll be focusing on next year. Your local home remodeling contractors have compiled a few suggestions below.

Small Upgrades

Add cabinet storage – A cramped home feels smaller than it actually is. Adding extra storage in kitchens and bathrooms can help free up valuable space and improve home livability.
Overhaul rooms that aren't being used – You can turn unused rooms into living spaces or revamp them into hobby rooms. Don't underestimate what a fresh coat of paint can do for a room, but if you want a more streamlined appearance that fits with your house's design, it wouldn't be a bad idea to do some interior remodeling.
Make your home more energy-efficient – Replace light bulbs with energy-efficient ones. Check your windows for drafts and replace them with better models, if needed. You can also install programmable thermostats which can automatically change indoor temperatures depending on whether you're at home or away.
Major Home Improvement Projects

Kitchen upgrades – Kitchens are a hub of activity, so it's a good idea to expand usable space or improve functionality by installing new appliances or adding a kitchen island. You can consult a local kitchen remodeling company about the essential kitchen features.
Bathroom renovation – You use your bathroom everyday so it's definitely a part of your home that is worth investing in.
Regardless of the home improvement project you pick, make sure to work with a trusted contractor. That way, you can minimize the risk of miscommunication and the stress it brings, ensuring your ultimate satisfaction.

Let's Start a Conversation!
DreamMaker Bath & Kitchen of Orland Park, winner of the Guildmaster Award for Service Excellence, offers a wide range of professional remodeling services including bathroom renovations. To get started on your project, call us at (708) 320-3417 or contact us online. We serve homeowners in Orland Park, IL, as well as the surrounding communities.