---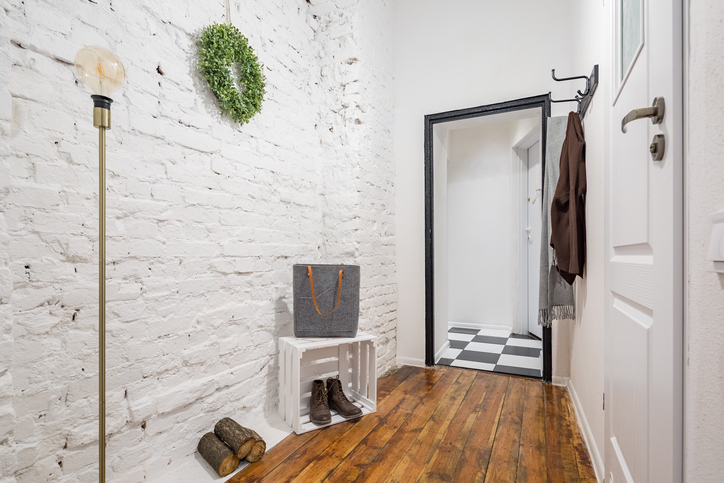 ---
In most newer homes, the entryway garners a lot of foot traffic due to its location. However, there is another space in a home that works twice as hard and has more functions than an entryway. This multipurpose room is called a mudroom.
In today's article, home renovation company DreamMaker Bath & Kitchen discusses the purpose of a mudroom and how you can create the perfect one for your home.
Mudroom Location
The mudroom is usually a modest-sized room that functions as a space where you can do laundry, take off muddy shoes, unleash dogs after their morning walk, store sports gear and more. A mudroom is a space where the odds and ends of your daily routine can have a place that doesn't interfere with the rest of the household.
Ideally, you should be able to access a mudroom via the entryway. Since it serves many purposes, a poorly executed mudroom design could look cluttered and cramped. Below are some elements that a mudroom should have.
Practical Flooring
You don't have to choose a fancy flooring material for your mudroom. All you need is heavy-duty flooring that can withstand constant use. Tile may be the most sensible choice in this case.
Coat Racks
Hooks and racks are a mudroom essential. They keep the space organized by giving scarves, coats and jackets a place to hang.
Bench Seating
A bench that doubles as a storage for shoes and boots captures the essence of a mudroom: practical, functional and organized.
Let's Start a Conversation!
If you need help designing any room in your home, DreamMaker Bath & Kitchen of Orland Park is the company to call. We offer interior remodeling services and many more. Call us today at (708) 320-3417 to schedule an appointment with a designer.