---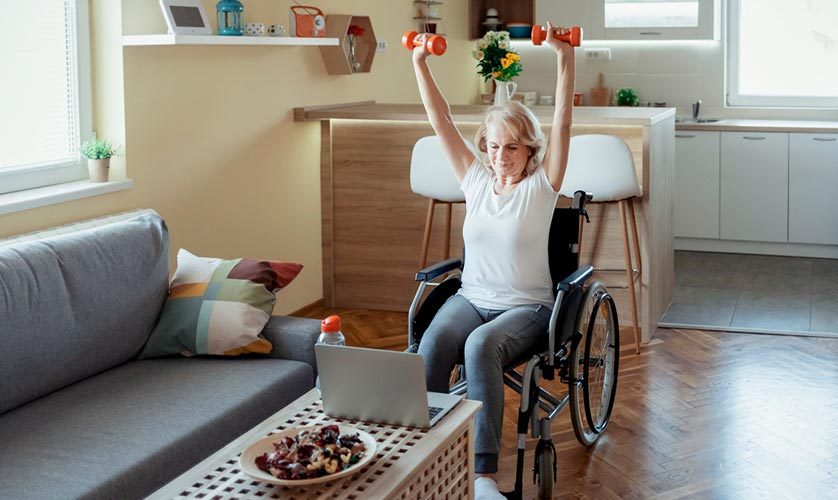 ---
Growing older has its perks, but it also brings certain challenges. After decades of making beautiful memories in your home, you might suddenly find some daily tasks difficult. You want not only a safe home but also a comfortable and healthy one that can accommodate your changing needs. Read on as the top general contractor in the area, DreamMaker Bath & Kitchen of Orland Park, explains what makes a home ideal for aging in place.
Safe and Accessible
The most critical aspect of an aging-in-place home is its focus on ensuring safety for everyone in the household. Incorporating features that boost accessibility, such as grab bars in bathrooms and indoor and outdoor ramps for wheelchair users, help promote easy navigation while also reducing hazards.
Healthy Environment
An aging-in-place home promotes and maintains the physical health and well-being of older adults in the household through mobility-friendly features that help with their daily routine. Examples include wider doorways and hallways, dimmable lighting, and adjustable LED lighting strips.
Comfortable
Comfort and convenience are key in any home, regardless of age. From ergonomic furniture and countertops to temperature and air regulation systems, this aspect of an aging-in-place should be prioritized when planning accessible remodeling projects.
Steps to Create the Ideal Home for Aging in Place
To help you get started on this meaningful undertaking, here are the steps necessary to create the ideal aging-in-place home:
Assess the Home for Accessibility. The first step is to assess the home and identify any potential risks or issues. This includes inspecting the area for furniture, doorways and stairways that could be hazardous. Assessing the home upfront allows you to better plan for the remodel and budget accordingly.
Invest in Features That Increase Safety. Safety is paramount when you are remodeling your home to make it aging-in-place-friendly. Invest in features that will keep the elderly safe and help avoid potential injury due to falls or slips. Think features like grab bars and non-slip flooring.
Enhance Lighting and Temperature. Take this into account when planning your accessible remodel. The right lighting can help reduce falls and improved temperature regulation systems can help avoid heat- or cold-related health problems.
Install Ergonomic Furniture. Ergonomic furniture is worth the investment if you are planning to modify your home. This type of furniture makes daily tasks easier and prevents uncomfortable postures that can cause long-term pain. Look for ergonomic chairs, kitchen counters and beds that are designed with the elderly in mind.
Let's Start a Conversation!
With the right approach, making a home suitable for aging in place becomes a reality. DreamMaker Bath & Kitchen of Orland Park is ready to be your partner in creating a home that evolves with you. As the trusted home remodeler serving Lemont, Palos Park, Orland Park, Mokena and Tinley Park, we use a distinctive, full-service approach when designing accessible living spaces to accommodate all users, regardless of age and ability. Give us a call at (708) 578-6832, or fill out our contact form to schedule an appointment.