---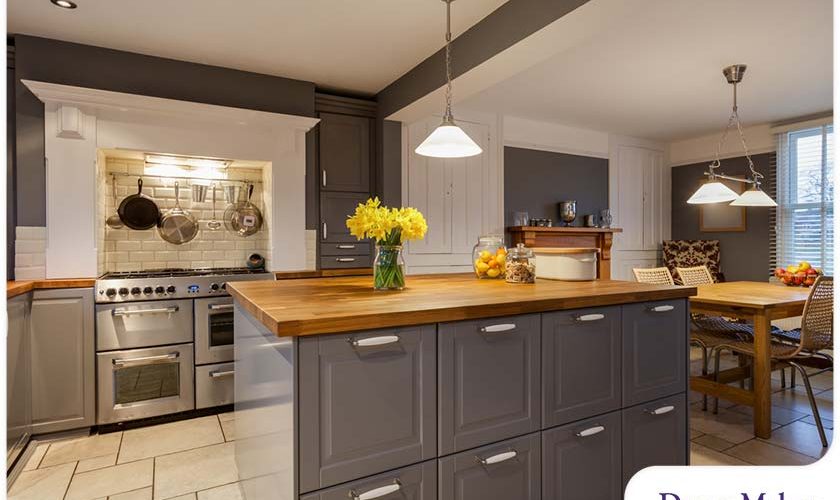 ---
While the color white brings elegance to your kitchen, there are still times when all you need is a pop of color to tie up the look. However, you must ensure the color doesn't disrupt the white design of your kitchen and instead, blends in correctly.
Trusted kitchen remodeler DreamMaker Bath & Kitchen of Orland Park shares five ways to add color to your white kitchen.
How to Add Color to Your Kitchen
1. Color your cabinets. Your cabinets can benefit from a pop color to make the room look more intriguing and appealing. Brightly colored cabinet doors can make your white kitchen look more updated. This also gives a little bit more personality to your work zones.
2. Add a backsplash. What better way to add color and beauty to your white or monochromatic kitchen than by installing a backsplash? There are many color and material options for you to choose. Glass and metal, for instance, help create a contrast to your white kitchen design. Add in pale blues and grays for that subtle hint of color that blends perfectly with the prevailing palette. Consult with your kitchen contractor for some other ideas when it comes to backsplash color and material.
3. Display your items. Decorations can also bring your white kitchen to life. Consider open shelving where you can display plates and other kitchen-related knick-knacks for that hint of personality and color in your kitchen.
4. Choose colored cookware. You may also add color when it comes to items that you use in the kitchen, including the cookware. Nowadays, cookware isn't only sold in the usual grays and blacks. There are also bright colors such as reds and bright yellows that add to the appeal of your kitchen. Having them on display via hooks can certainly make your space look better. The best part is you also get to use the fun-colored cookware.
5. Use different colored fabrics. Fabrics can also add color to your white kitchen design. Covers for barstools, cushions, and dining chairs come in a variety of textures and patterns. Because of the variety, you will surely find something that fits your aesthetic and makes your dining area look a lot better.
Let's Start a Conversation!
Searching for a "remodeling contractor near me" online? The name DreamMaker Bath & Kitchen of Orland Park is sure to show up in your search results. We offer a wide range of professional remodeling services, including bathroom, kitchen, and interior remodeling. Count on our team of design specialists to work out color ideas that will look best in your kitchen space. Call us now at (708) 578-6832, or fill out our contact form to start a conversation with us. We serve clients in Orland Park, Tinley Park, and Palos Heights, as well as the neighboring areas like New Lenox and Homer Glen.