---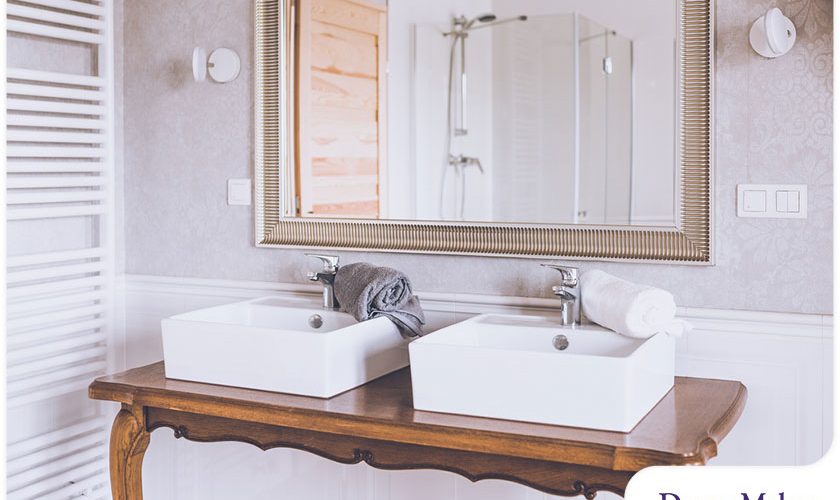 ---
Like any home component, there is a wide range of bathroom sinks available on the market that vary in material, color, shape and size. While choosing a sink can be a tricky task, here are tips to help you select a product that matches your needs.
Considerations Before Buying a Bathroom Sink
If you ask a bathroom remodeler, there are several things you need to look into to help you determine what kind of sink is best for you. Have a look at your home and visualize the design you want to achieve in your bathroom. Also, consider if your sink will be installed in a shared bathroom or if it will be located in the master bedroom. Here are other elements to consider.
Size
Even the most stylish sink will be useless if it doesn't fit in the space where you need it. Whether you have a vanity or not, the sink must be easily reached and the water connection must be accessible. So plan where the sink will go and measure the space before ordering a unit.
Style
Your selections will only be limited by your budget and the size of your bathroom. Below are some popular sink installation types to consider:
Pedestal sink. It is an ideal choice if you prefer a traditional look for your bathroom. The pedestal rests between the underside of the sink and the floor, hiding the plumbing lines. The downside of this type of sink, however, is that there will be no storage space beneath the sink and no counter space. Your bathroom contractor may also point out that a pedestal sink can be challenging to clean.
Undermount sink. Its rim is attached to the counter's bottom, creating an open countertop. Unfortunately, this type of sink is typically only compatible with a solid-surface countertop, making it more expensive than standard sinks.
Top-mount sink. Also known as a drop-in sink, a top-mount sink is designed to sit on the counter. It is suitable for most countertop materials, including wood and laminate. This type of sink is also easy to install and available in many shapes, sizes, finishes and faucet configurations.
Cost
When selecting the best bathroom sink, keep in mind that the costs vary depending on the installation type, material and size. Make sure to take all these factors into account when creating a budget for your new sink.
Let's Start a Conversation!
Ready to plan your bathroom sink replacement? Instead of searching for a "bathroom contractor near me", choose DreamMaker Bath & Kitchen of Orland Park! You may reach us at (708) 320-3417 or fill out our online form to get started with your next project. We serve homeowners in Orland Park, Tinley Park, Palos Heights, Frankfort, Mokena and surrounding areas.