---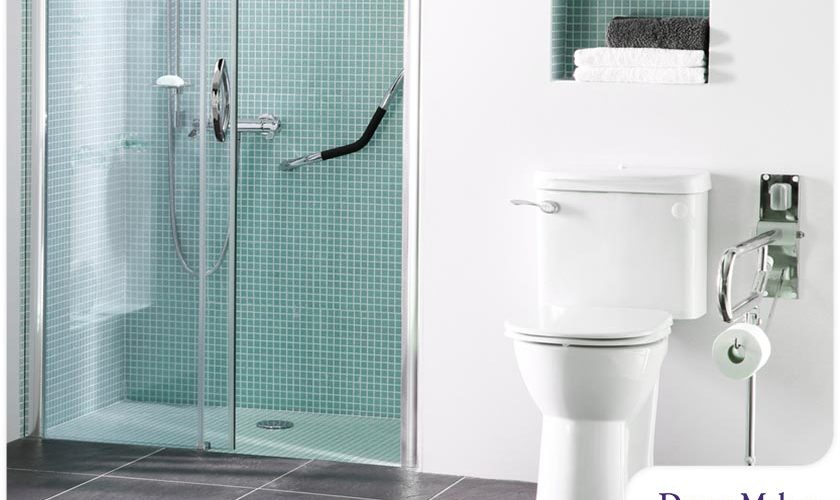 ---
Bathroom accessibility is a serious issue in North America. According to the CDC, one in every four Americans has some sort of disability, with more than 13% of them having mobility problems. Bathroom-related accidents involving the elderly can be significantly lessened with a bathroom remodel project done with accessibility in mind. What makes your bathroom accessible? DreamMaker Bath & Kitchen of Orland Park is here to educate you!
Wider Doorways
A wider doorway is a must for an accessible bathroom. Design the doorway with wheelchairs and other mobility aids in mind, usually about 32 inches wide. Remove any threshold at the door that could hinder mobility aids. As for the door, a lightweight door is essential to allow easier passage. Lighter doors not only lessen the strain on the arms but also help the door close easier.
Elevation Matters
When undertaking bathroom renovation with accessibility in mind, ADA guidelines recommend that a toilet be 17 to 19 inches high — the most comfortable height for most people. Lowering the height of your sinks, mirrors, fixtures and other amenities is also important, as this really helps those with limited reach.
Other Important Additions
Grab bars are extremely important when it comes to accessible toilets. If the toilet itself can't be raised, a thicker toilet seat can be added to increase the height. Other items like toilet paper, towels and soap should be placed near the sink or toilet. Installing a bidet also helps when it comes to the self-care department.
Let's Start a Conversation!
At DreamMaker Bath & Kitchen of Orland Park, we specialize in mobility remodeling through our Independence by Design™ service. Our distinctive, full-service remodeling approach focuses on serving our clients safely from design through installation. For any inquiries, you can reach us at (708) 320-3417 or fill out our contact form to request an estimate. We proudly serve homeowners in Orland Park, Tinley Park, and Palos Heights. Our service areas also include Frankfort, Mokena, New Lenox, Homer Glen, Lemont and Palos Park.