---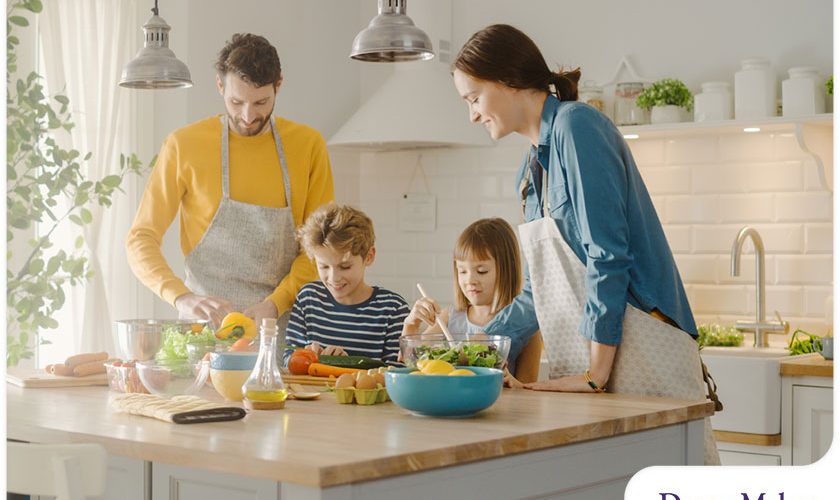 ---
You should not feel restricted when working in your kitchen. For those who face mobility challenges, being able to easily navigate the kitchen space is even more vital. If you are planning a mobility remodeling project to accommodate the needs of yourself or a loved one, DreamMaker Bath & Kitchen of Orland Park has insights on the features of an accessible kitchen.
Spacious Doorways & Walkways
To start, an accessible kitchen should have a spacious entryway. A typical kitchen doorway is 32 inches wide. Depending on the size of your kitchen, you can make it wider for improved accessibility. Your kitchen door also influences the accessibility of the entryway. If your home is smaller yet you want to make your kitchen look more inviting, an open entryway can be added.
Easy-Access Kitchen Cabinets
Kitchen storage should be designed to be easily accessible. There's nothing more frustrating than not being able to reach an overhead kitchen cabinet. Instead, consider extendable drawers as they are easier to use and access. It's also an option to use larger drawers with touch-to-open mechanisms and durable rollers. It's smart to invest in a professional kitchen remodeler to help you map out your kitchen. You can look online for a local contractor by searching "kitchen remodeler near me".
A Lower Countertop
Comfort goes with accessibility. If you have a hard time sitting at your kitchen countertop comfortably, it's best to lower the countertop. But before adjusting the height of your countertop, consider your family members' height too. Counters of varying heights can be used to accommodate multiple family members.
Easy-to-Use Appliances
Choose kitchen appliances and devices that save time and add convenience. The placement of your kitchen appliances should also be well-thought-out. You should not be having a hard time opening the oven or refrigerator. Your wall oven should be placed at the right height. It also helps if your refrigerator has pull-out drawers, making it easier to store and retrieve what's inside.
Design Your Dream Kitchen With DreamMaker
Trust DreamMaker Bath & Kitchen of Orland Park to give you a fair kitchen quote to get ready for your kitchen improvement project. We specialize in accessible home remodeling services. Call us at (708) 320-3417 or fill out our contact form to book an appointment.