---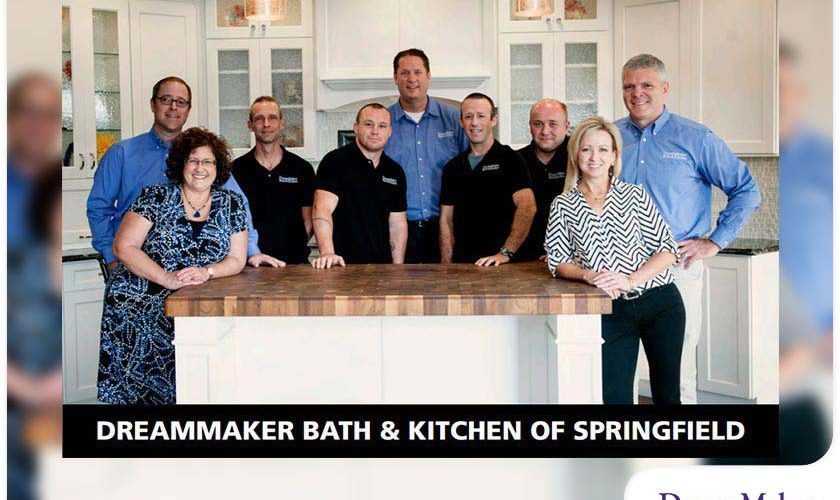 ---
At DreamMaker Bath & Kitchen, it's our goal to be the name you can trust when you want to create your dream home. You can expect our team to guide you through every step of the remodeling process, from calculating the bathroom cost to the post-project cleanup.
We'd like to congratulate one of our fellow franchises, DreamMaker Bath & Kitchen of Springfield, for winning the 2021 Franchise of the Year award. For 15 years, DreamMaker Bath & Kitchen of Springfield has satisfied customers by consistently delivering superior workmanship and customer service in every project they take on. Learn more about their story.
Life Before DreamMaker
Back in 1998, owner Curt Trampe started a business with the goal of helping homeowners that needed the assistance of a handyman. Business was good and his clientele grew. However, he saw some points where he could improve his business and take it to the next level. He then decided to invest in a DreamMaker franchise.
"DreamMaker was attractive to me because they focused exclusively on kitchen and bathroom remodeling, which was appealing after my previous unspecialized business experience," said Curt. "This reduced scope of work and specialization also led to the potential for higher margins and profit compared to my previous business. The fact that there were systems already set up to follow and a business process that was repeatable was also very valuable to me."
The Secret to Success
Whether you're getting a kitchen quote or undergoing a whole-home remodeling project, you can trust DreamMaker Bath & Kitchen. The secret to the success of our franchises is keeping customer satisfaction at the forefront. Curt shares three things he has learned from being a DreamMaker franchise owner: knowing the value of every member on your team, the value of being a lifelong learner on every project you undertake and that a DreamMaker franchise is the go-to choice in terms of owning a remodeling business.
Let's Start a Conversation!
Do you need the assistance of the top bathroom remodel experts in your area? Let us be the first choice when you're searching for a "home contractor near me". Get in touch with DreamMaker Bath & Kitchen of Orland Park. Contact us at (708) 320-3417 or fill out our contact form to start a conversation if you live in Orland Park, Tinley Park, Palos Heights or a nearby community.