---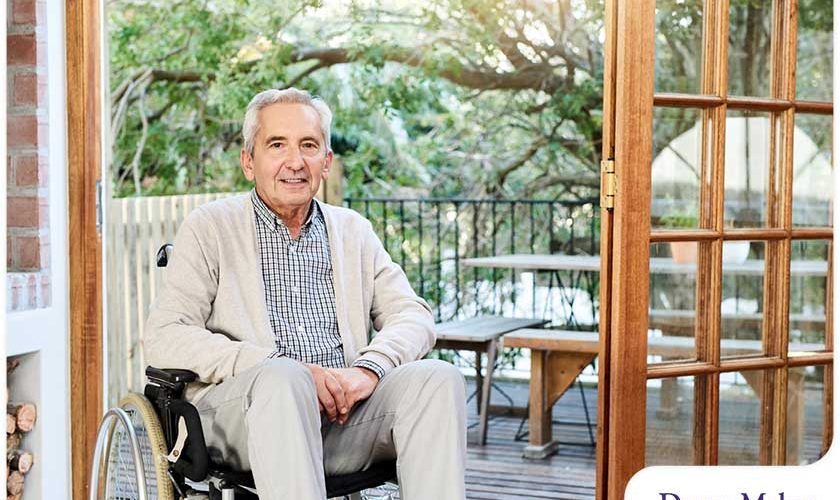 ---
Everyone dreams of enjoying their golden years in the comfort of their home. The problem is not all homes are able to meet changing needs. As you age, you may find it harder to access certain parts of your home. That's why mobility remodeling should be a vital component of your future remodeling plans.

What should be the key focus areas of your mobility remodeling plans?

1. Accessibility

A task as simple as climbing the stairs gets harder—and more dangerous—as you age. That's why a ground-floor master bedroom and bathroom are a necessity for any mobility-friendly home. There's also the option of installing an electric stairlift that can reduce the risk of a fall down the stairs.

According to a 2018 study by the Centers for Disease Control and Prevention (CDC), 80% of bathroom accidents were due to bathroom slips. In addition to installing grab bars near your toilet and shower, we recommend choosing smaller bathroom tiles. The smaller the tiles, the less slippery the bathroom floor. For more tips on making your bathroom age-friendly, consult a bathroom contractor at DreamMaker Bath & Kitchen.

2. Non-Slip Flooring

Every year, 30 million Americans in their advanced years suffer falls, according to the CDC. It's estimated that one in every five falls results in serious complications. Installing non-slip flooring can reduce the risk of accidental falls. Here's an overview of the most widely used non-slip flooring materials:

Cork flooring – We recommend cork flooring for homeowners in cold climates. It feels warm underfoot and is soft enough to provide cushion in the event of a fall. Keep in mind that cork flooring absorbs water, so it needs to be properly maintained and sealed.
Carpeting – Carpeting provides enough cushion in the event of a fall, but it's not the best choice if you're looking for flooring materials with minimal maintenance needs. That's because carpeting is a catch-all for dirt, dust and all kinds of particles. To prevent allergy flare-ups, you need to regularly vacuum your carpet.
Non-slip vinyl flooring – Non-slip vinyl flooring has minimal maintenance needs and is tough enough to resist scratching from wheelchairs and walkers. As an added benefit, modern vinyl flooring can mimic the look and feel of classic flooring materials such as wood and natural stone.
Rubber flooring – Rubber flooring is arguably the safest flooring option. It's both shock- and slip-resistant, and is practically immune to scrapes and tears from mobility devices.
3. Wide Doors & Hallways

Mobility devices such as wheelchairs and walkers won't be able to fit through conventional doors and hallways. (A wheelchair is about 24 to 27 inches wide, while a standard residential doorway will be 28 to 32 inches wide.) According to the National Association of Home Builders, doorways in an age-friendly home should be at least 32 inches wide.

Let's Start a Conversation!
Looking for a "home remodeler near me"? DreamMaker Bath & Kitchen of Orland Park offers a wide range of professional remodeling services. To get started with a no-obligation consultation, call us at (708) 320-3417 or leave us a message online. We serve residents of Orland Park, Homer Glen, Lemont and Palos Park, as well as the surrounding communities.