---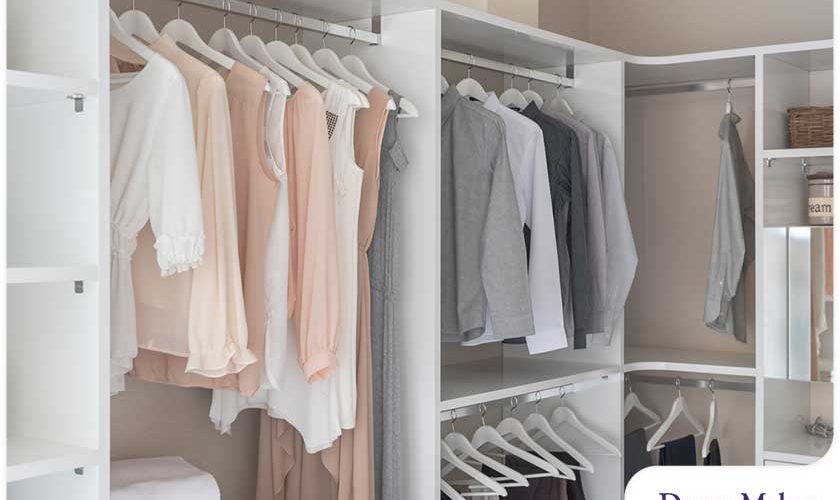 ---
From shoes stacked on the floor to clothes mashed together in every drawer, a cramped closet is not going to do you any favors. Why not consider investing in a custom closet for your bedroom? Like most home remodeling projects, custom closet installation will require careful planning, so you should be aware of common mistakes that can cause headaches later on. DreamMaker Bath & Kitchen of Orland Park, a premier home renovation company in the area, discusses some of them here.

You don't have enough room for your stuff. A custom closet installation is a project that caters to your needs. In this case, that will be making sure your clothes, shoes and other valuables have their own space inside the closet, with plenty of room to spare for new stuff. If done properly, a custom closet will do wonders for organization and convenience.
There's dead space above the top shelf. This is usually the case when the top shelf is 24 inches or more from the ceiling. While you can use this space to put boxes or folded clothes, the items will be hard to reach and organize. The top shelf of your custom closet should be about 12 inches from the ceiling. This offers enough room for suitcases, a regular-sized stack of clothes or a few shoe boxes. You can consult your home remodeling contractor for more smart and effective ways to use this space.
The closet doesn't have an adjustable system. A mix of shelves and double hanging space is nice, but what if the closet can't actually accommodate all of your clothes? Not every clothing item is the same size, after all. An adjustable closet is always better than a fixed one so you can tweak it to fit your needs. Make sure it has side support rails with holes that allow you to adjust rods, drawers and shelves as necessary.
Your shelves aren't deep enough. You might think 12-inch shelving is okay, but once you start stacking bigger items, they'll hang out and look untidy. You'll want at least 14-inch or deeper shelving for your custom closet. With the right depth, keeping your clothes and shoes neat and organized becomes a breeze.
It doesn't have proper lighting. Don't rely on overhead lighting to help you see your custom closet. With a good lighting system inside your closet, it will be easier and faster to find the items you need. Ask your choice of interior remodeling contractor which lighting options would work best for your custom closet.
Let's Start a Conversation!
DreamMaker Bath & Kitchen of Orland Park is your go-to company for high-quality custom closet design and installation. Our services areas include Palos Heights, Frankfort and Homer Glen, IL. Call us today at (708) 320-3417 or fill out this contact form to schedule your consultation.