---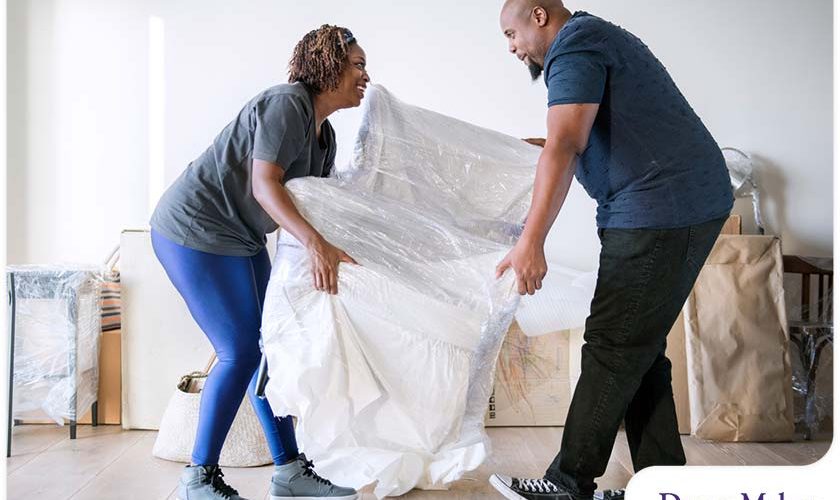 ---
Temporarily leaving your home is not always warranted during a home improvement project. One good example is a closet remodel. However, if you're talking about a complete home remodel or a major renovation of a room you use all the time, it's probably a good idea to consider moving out for the time being.

Why You Should Leave for Now

There are several reasons to move out of your home, at least until the project is complete.

It will be noisy. This can become uncomfortable if you work or study at home. It can also get in the way of rest and relaxation. Kids and pets don't do well in a noisy environment, especially if they're used to quiet.
It will be messy. Dust, dirt and debris can make it difficult to navigate your property. They can also aggravate conditions like asthma and allergies. You might not be able to run your air conditioner for extended periods.
Privacy will be affected. The reno crew will be walking in and out of the house for days. If it's a whole-home renovation, there might be times when you have nothing but tarps and plastic sheets separating your indoor space from the outdoors.
It will be difficult to do chores. Regular chores like washing the dishes and doing the laundry might be a challenge.
Dining might be a challenge. You may not have access to certain appliances, and cooking and cleaning up could be a challenge with limited space.
How to Plan Temporary Living Arrangements

It's best to plan way ahead of time, while you're still choosing from a list of remodeling contractors. Take this opportunity to purge your home of items you no longer need. This can make moving back to your newly renovated home easier. Put them in boxes marked Sell, Throw Out, Donate and Keep. Whatever you haven't used or worn in a year should end up in one of the first three boxes.

With that out of the way, this list should make it easier for you to move out:

Make a list of what you intend to bring with you. Stick to the essentials like the clothes you will wear, some toiletries, plastic utensils and plates, and what you need for work or school like your laptop, chargers, etc.
Choose a place to stay. It can be a friend's place, a hotel or whatever is available to you. Wherever you stay, make sure it's reasonably close to home. You should be able to return home if the contractor needs you to inspect or sign for something.
Don't forget to make arrangements for your pets. Some hotels have a no-pets policy. Your friend or sister might be allergic to pets. Consider these things and plan a situation where your pet and your hosts are comfortable.
Make arrangements for storage. You can't bring appliances and furniture with you. Make sure you know where to store them. This is another reason to dispose of the things you no longer need.
Secure your home. Your contractor may be trustworthy but your home will be exposed, so thieves could mark it when workers aren't around. If you can't bring along valuables like jewelry, put them in a safe or a safety deposit box. Lock all your doors and only give access to your contractor.
Let's Start a Conversation!
For more tips on how to plan a temporary move due to home remodeling, talk to DreamMaker Bath & Kitchen of Ogden by calling (801) 436-8886 or start a conversation here. We work with homeowners in Millcreek, East Millcreek, Sugar House, Mount Olympus, Holladay, Murray, Cottonwood, Cottonwood West, Cottonwood Heights, Midvale, West Jordan and many other communities.